Please Follow the steps shown below to upgrade to Premium membership.
Step 1 : Click on "Settings" menu & select "Membership Details".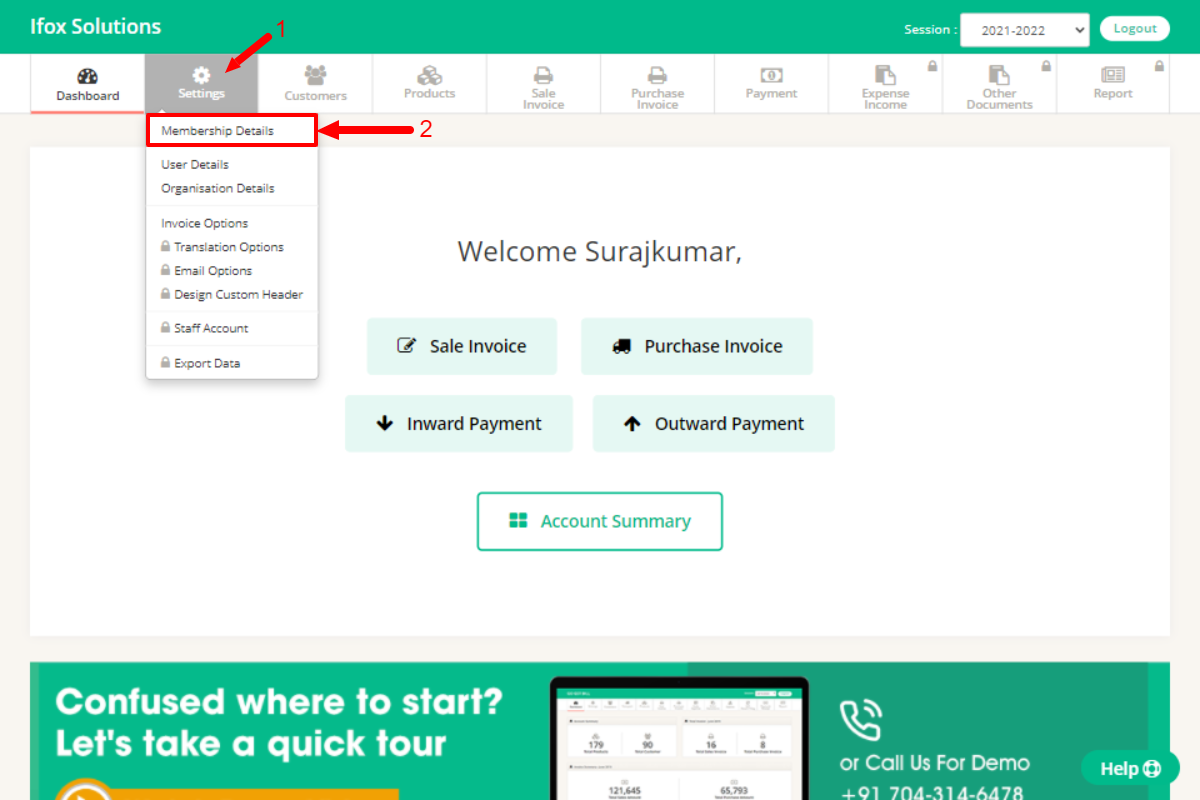 Step 2 : Click on "Upgrade now" button.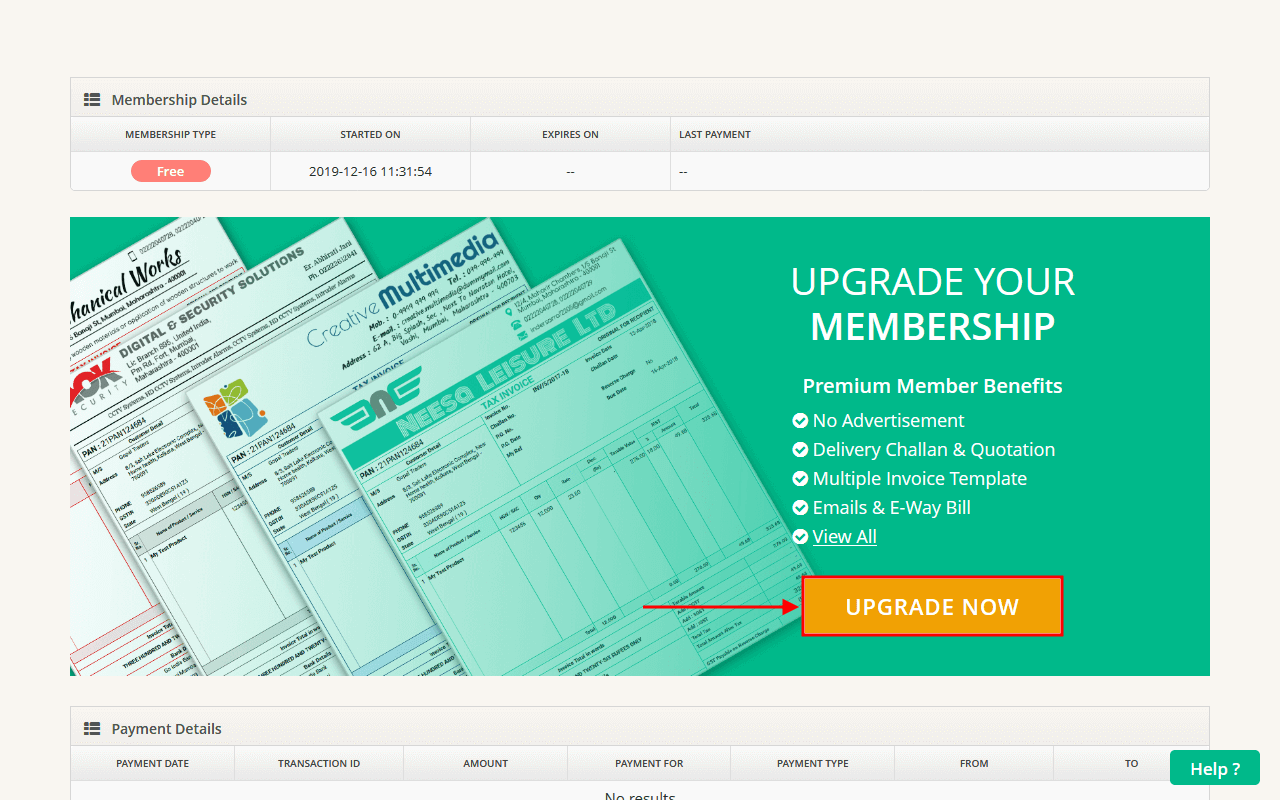 Step 3 : On Popup Window Click chose the plan accordingly & click on "Upgrade Now".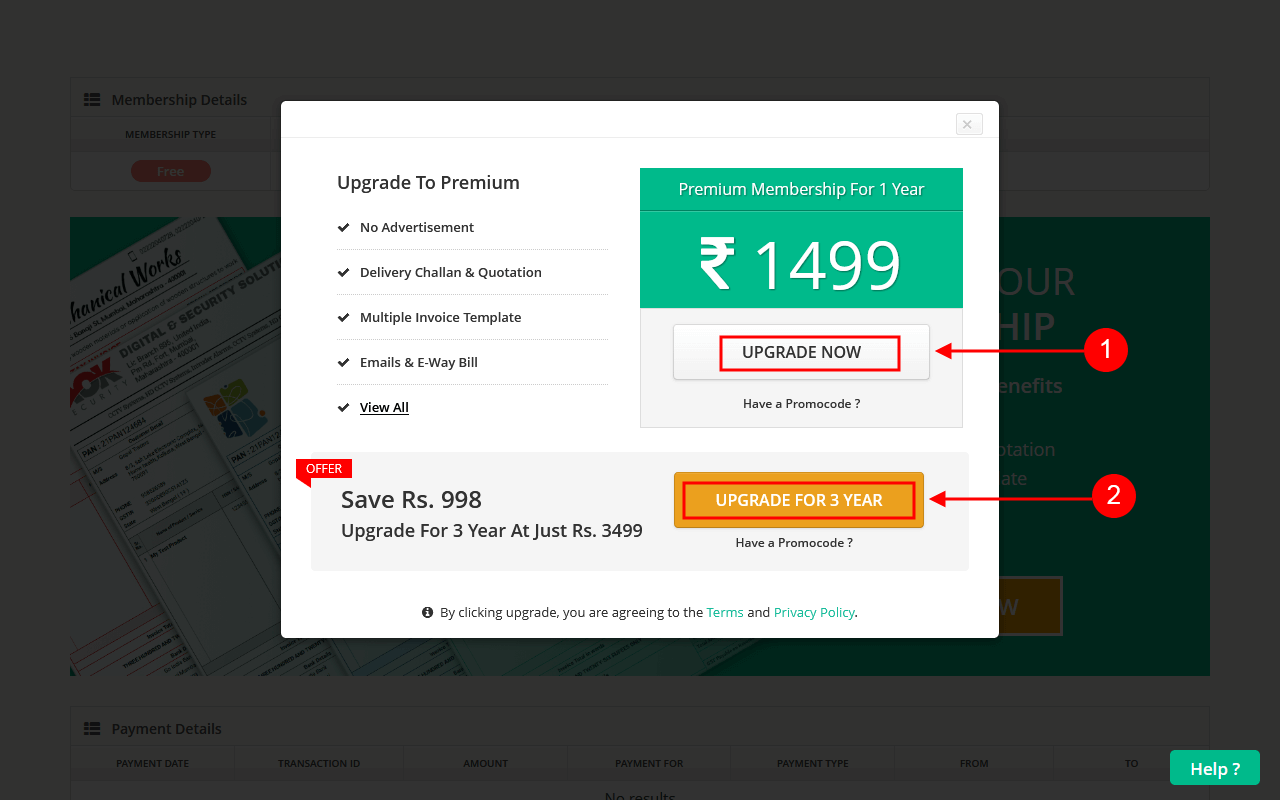 Note : Log out from your account & Log back in again to see Upgrade after payment.