Please follow the steps to share invoice on Whatsapp.
Step 1 : Click on Sale Invoice menu.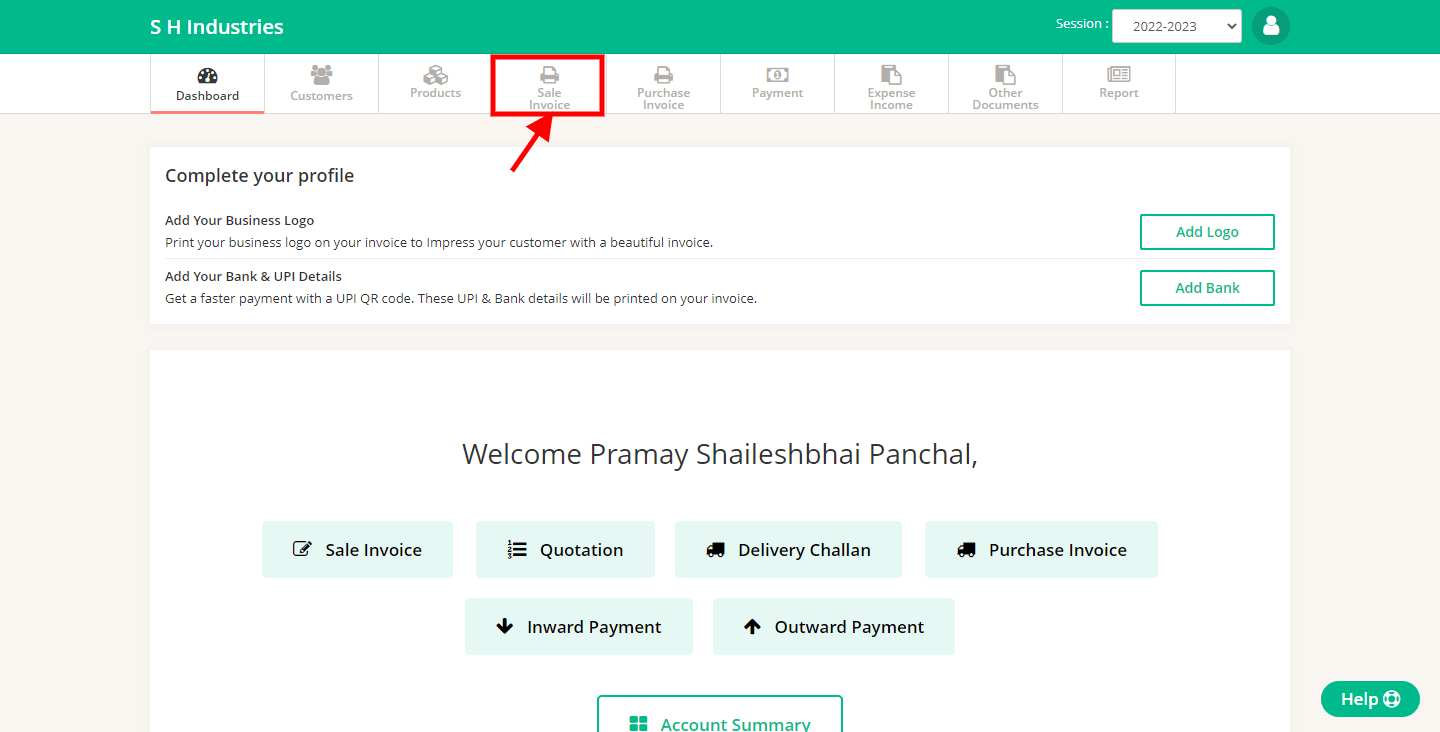 Step 2 : Premium users can see below the print button there is three buttons, Click on last arrow button & choose Share on Whatsapp.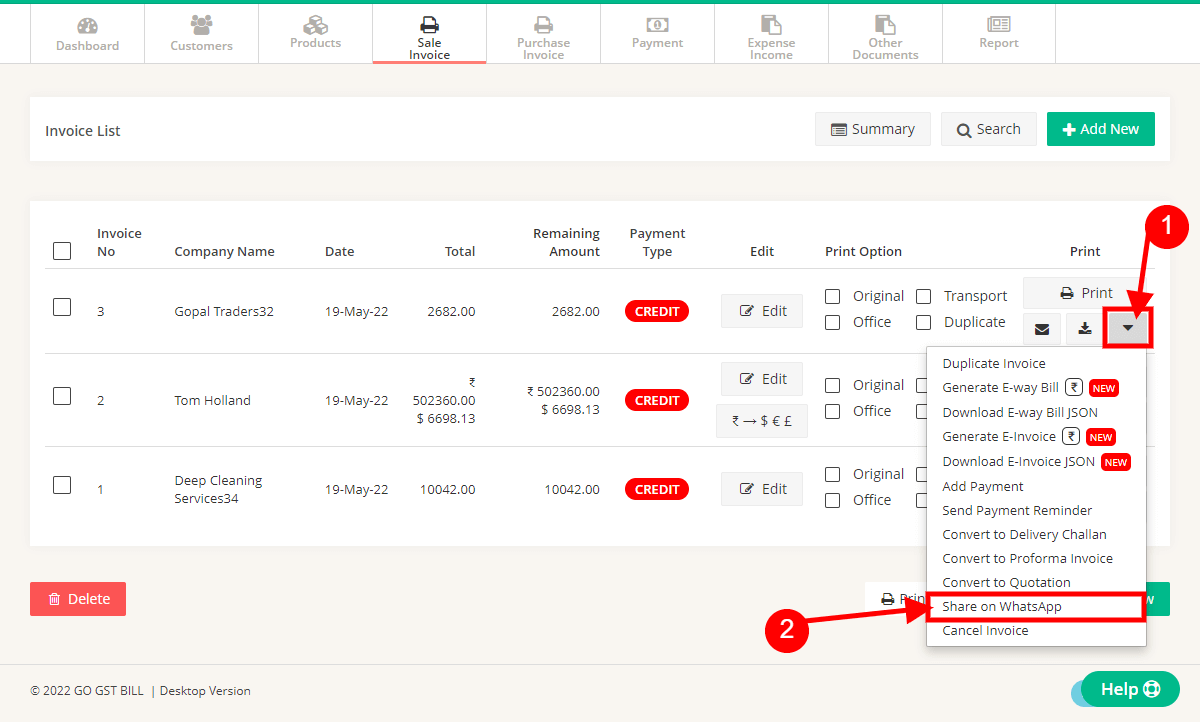 Step 3 : Skip this step if you are premium user.  Click on whatsapp button below the print button.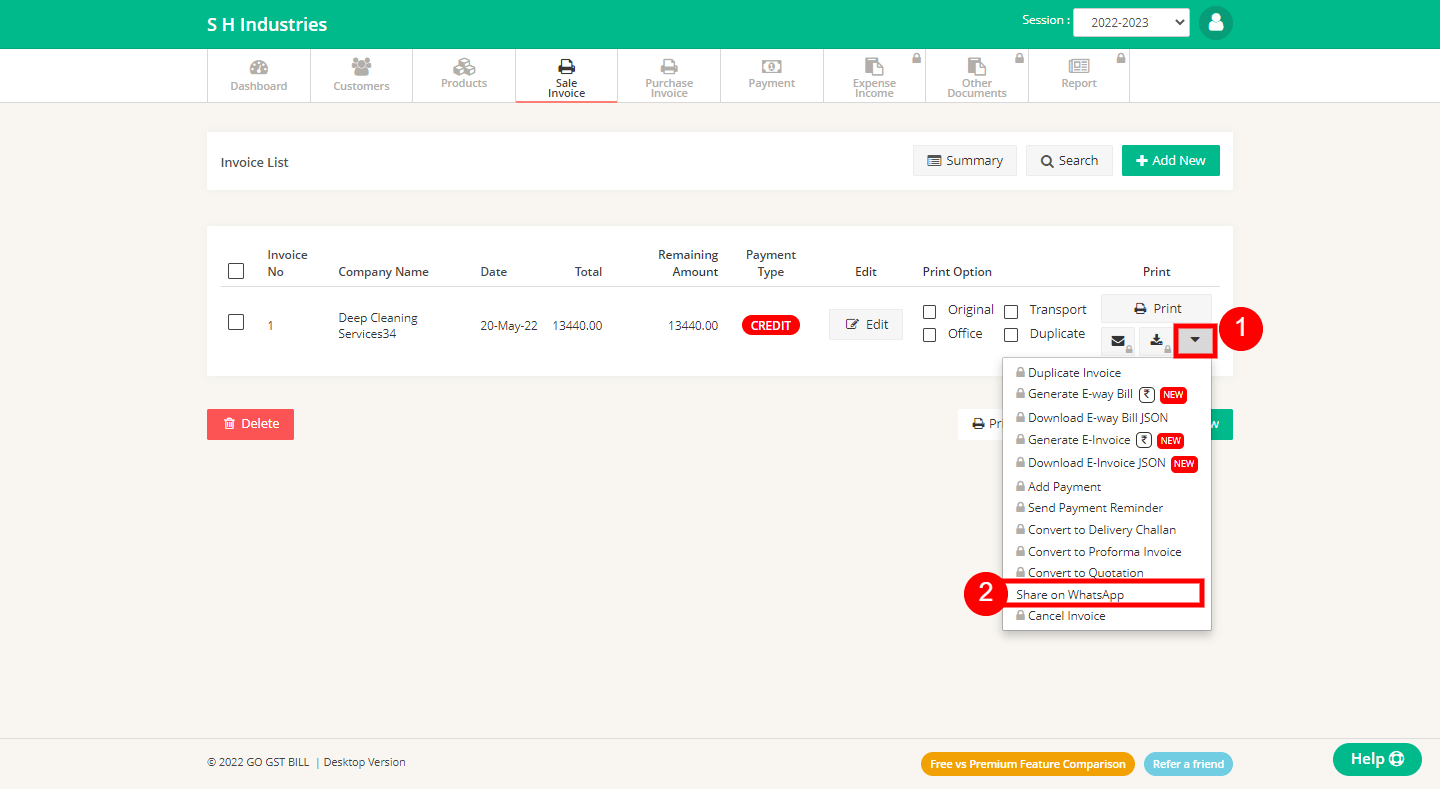 Step 4 : Enter Phone number(1) & Click on "Share on WhatsApp" button given below.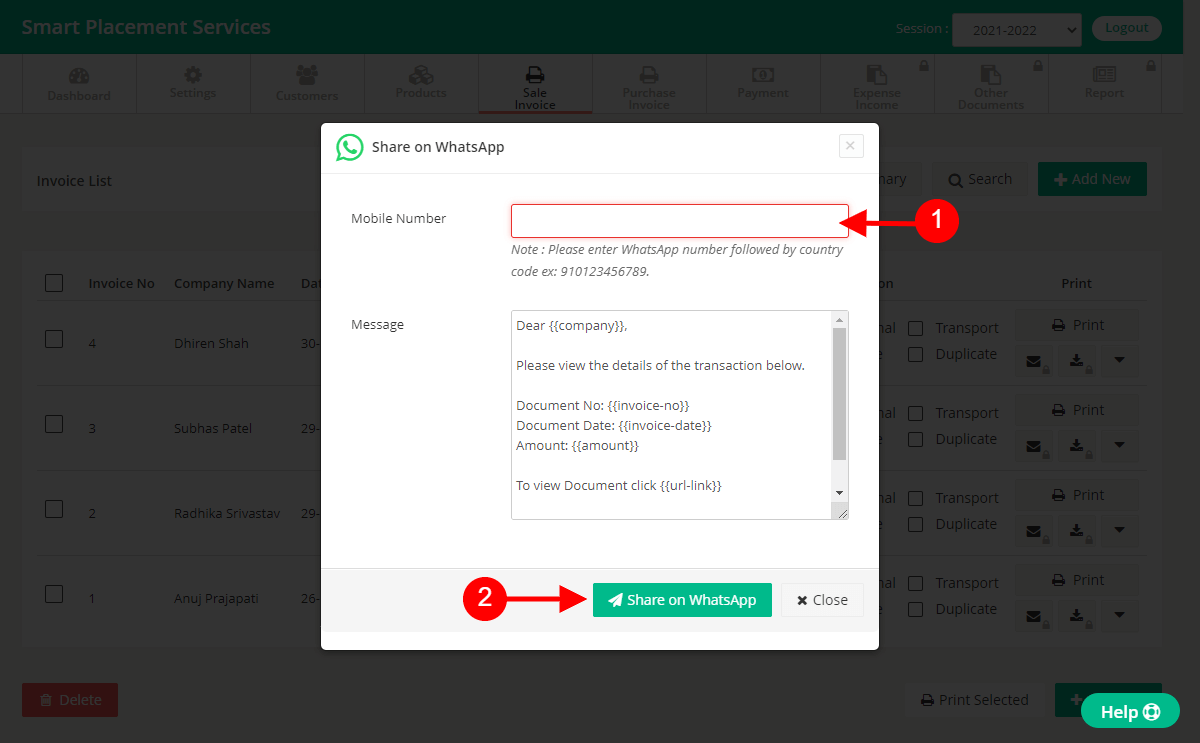 Step 5 : In the pop-up window click on send button.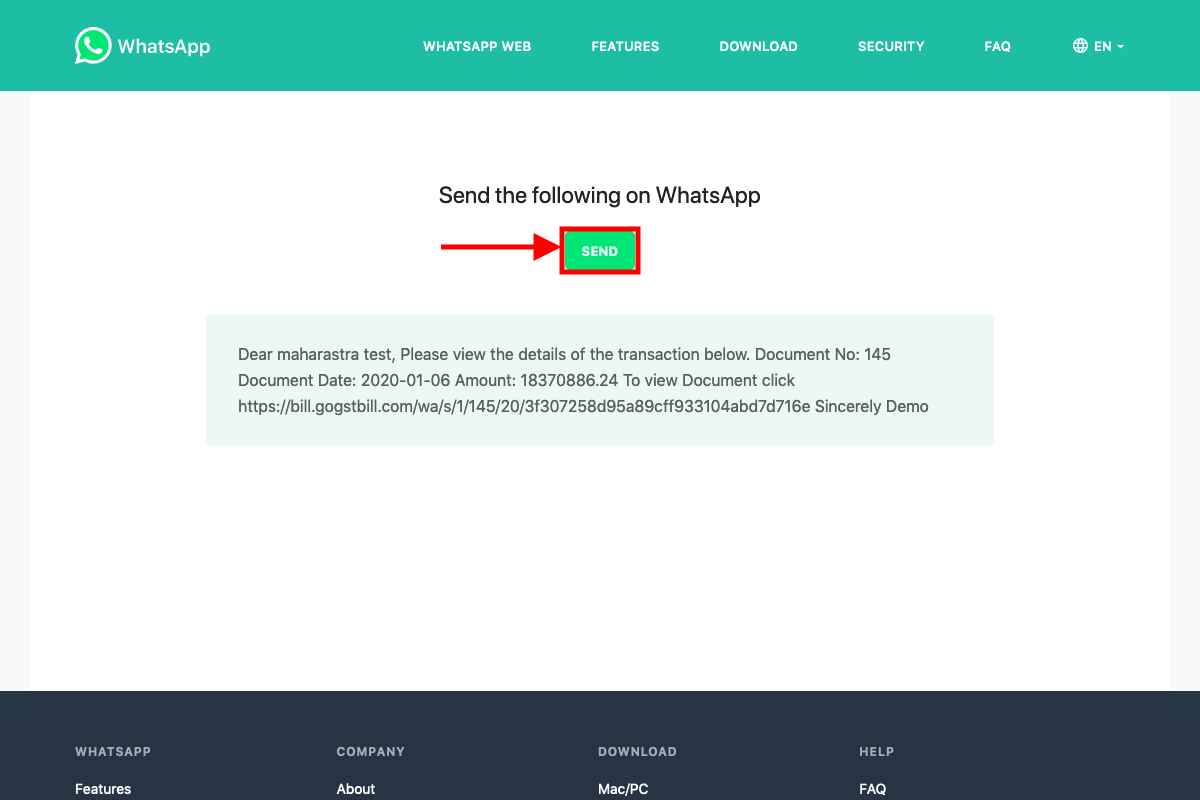 Step 6 : Choose "use whatsapp web" option.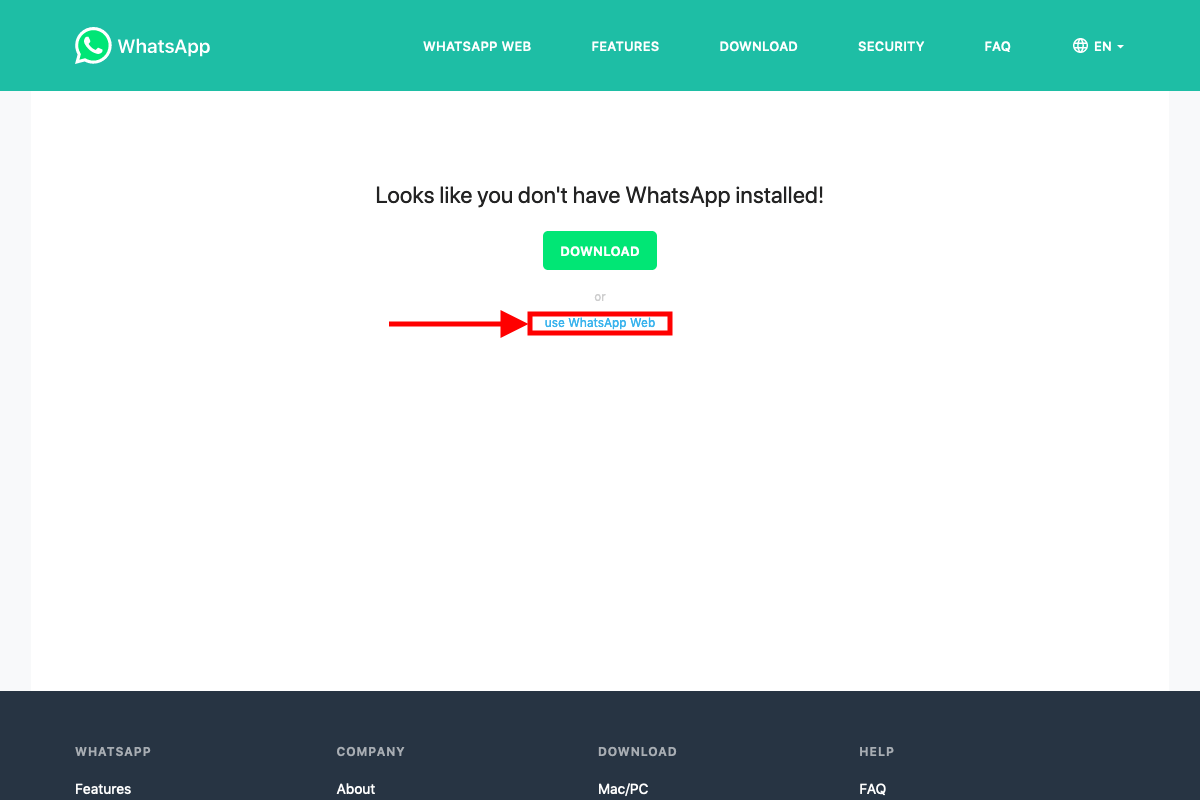 Step 7 : Follow the instructions on the screen & scan QR code.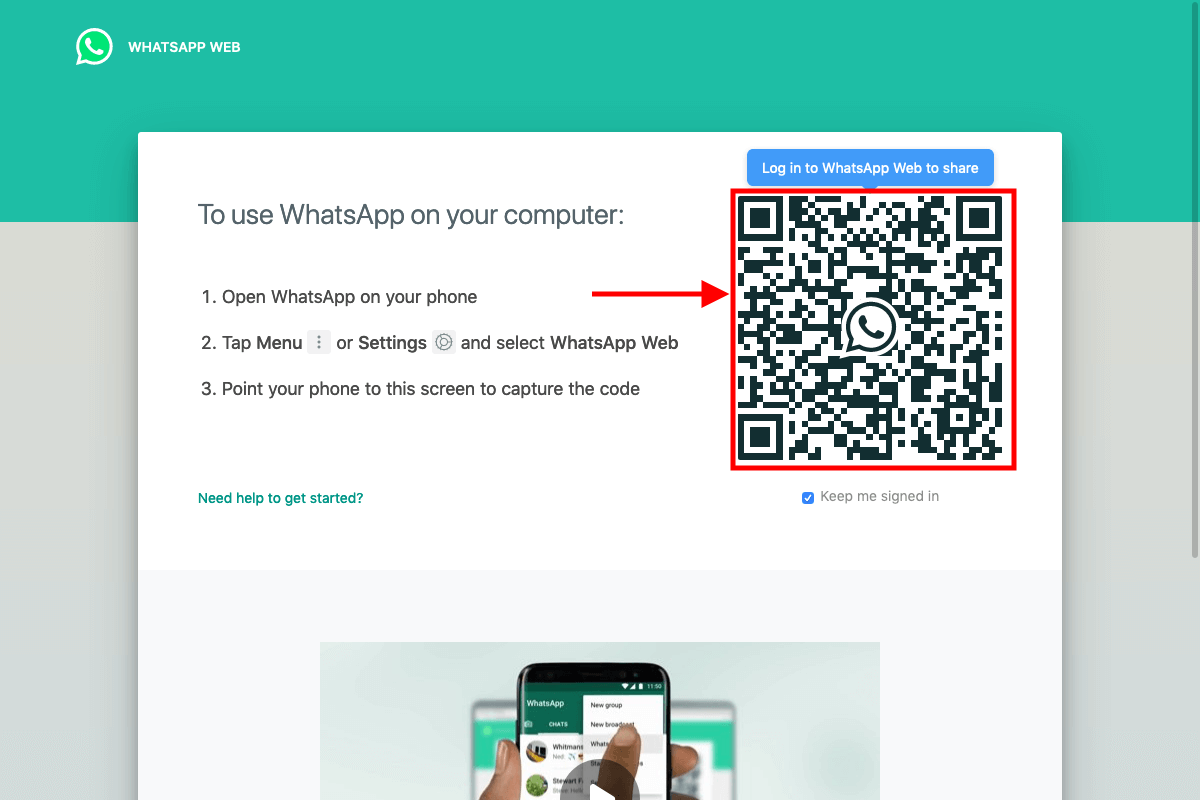 Step 8 : Click on send button from the screen.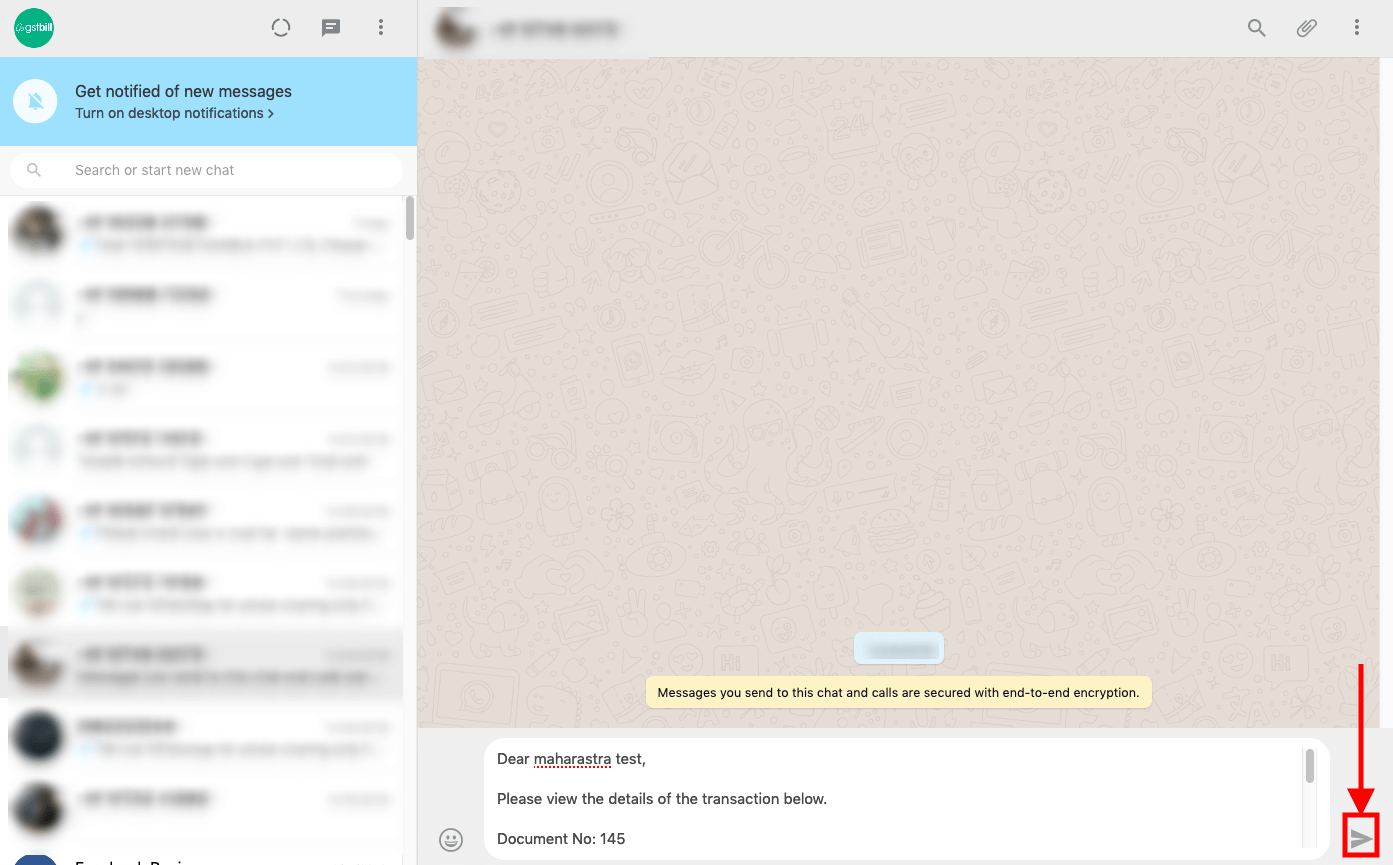 Step 9 : Follow the link to see the invoice.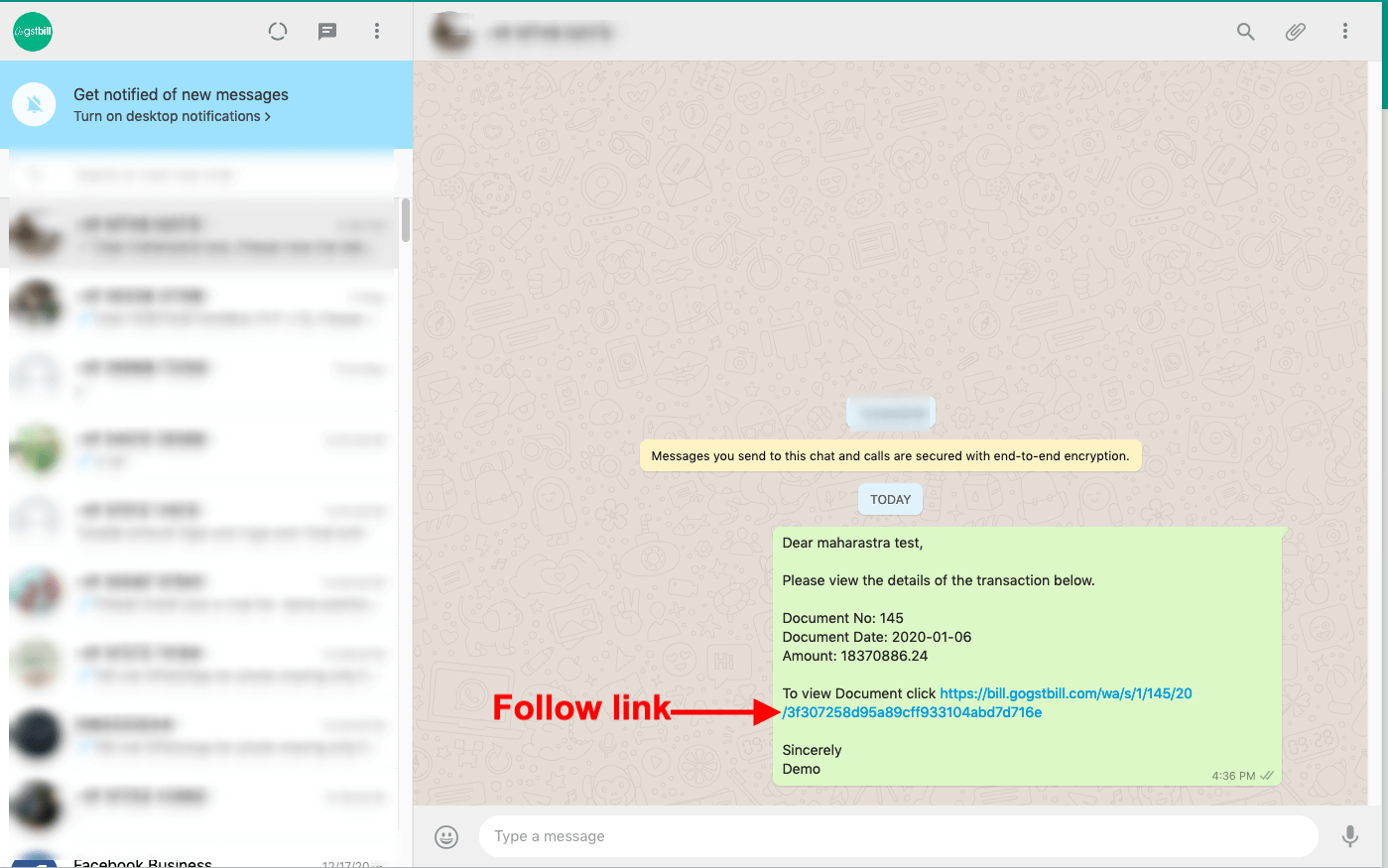 Step 10 : Invoice is shared on Whatsapp.