* This feature is only available for Premium Subscribers.
Please follow the steps to print invoice in A5.
Step 1 : Click on User menu then select settings.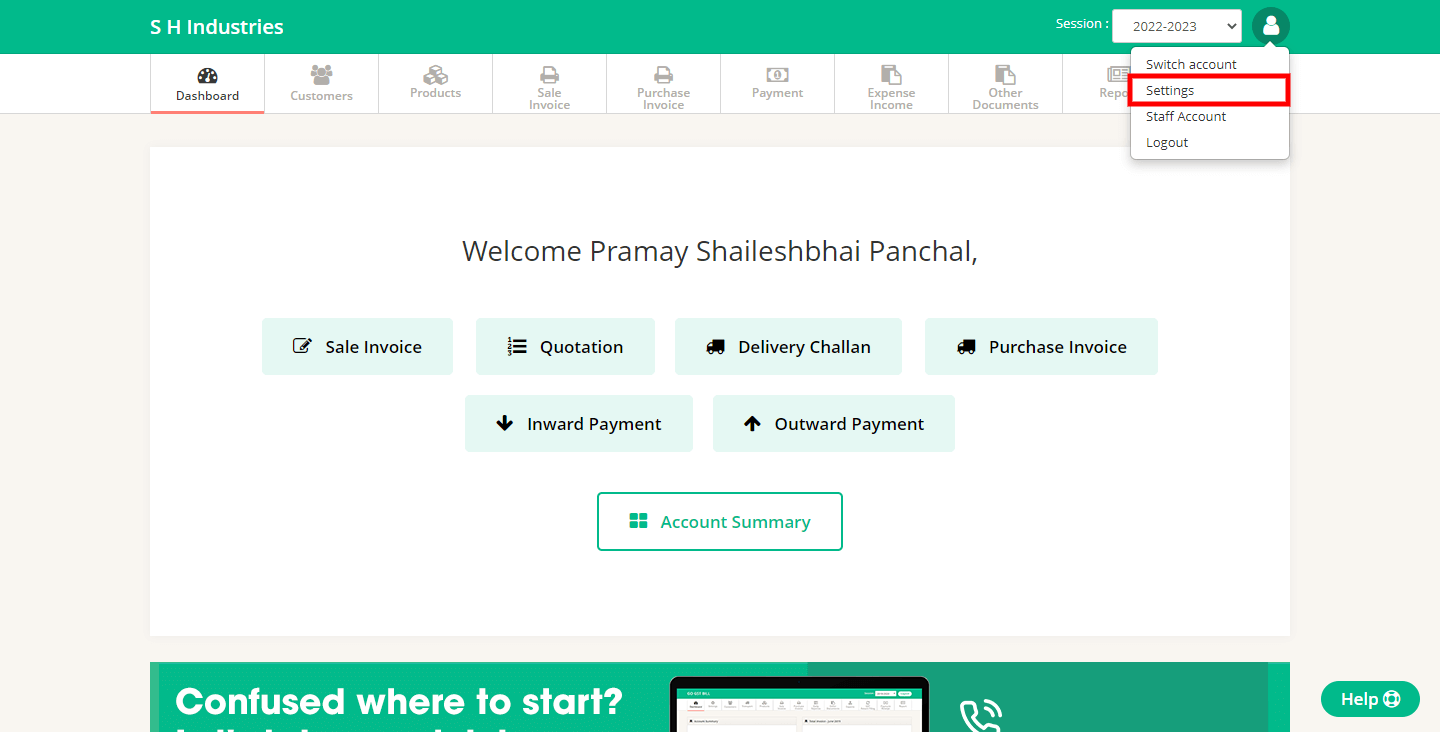 Step 2 : Click on "Invoice option" and select "Print options" from submenu.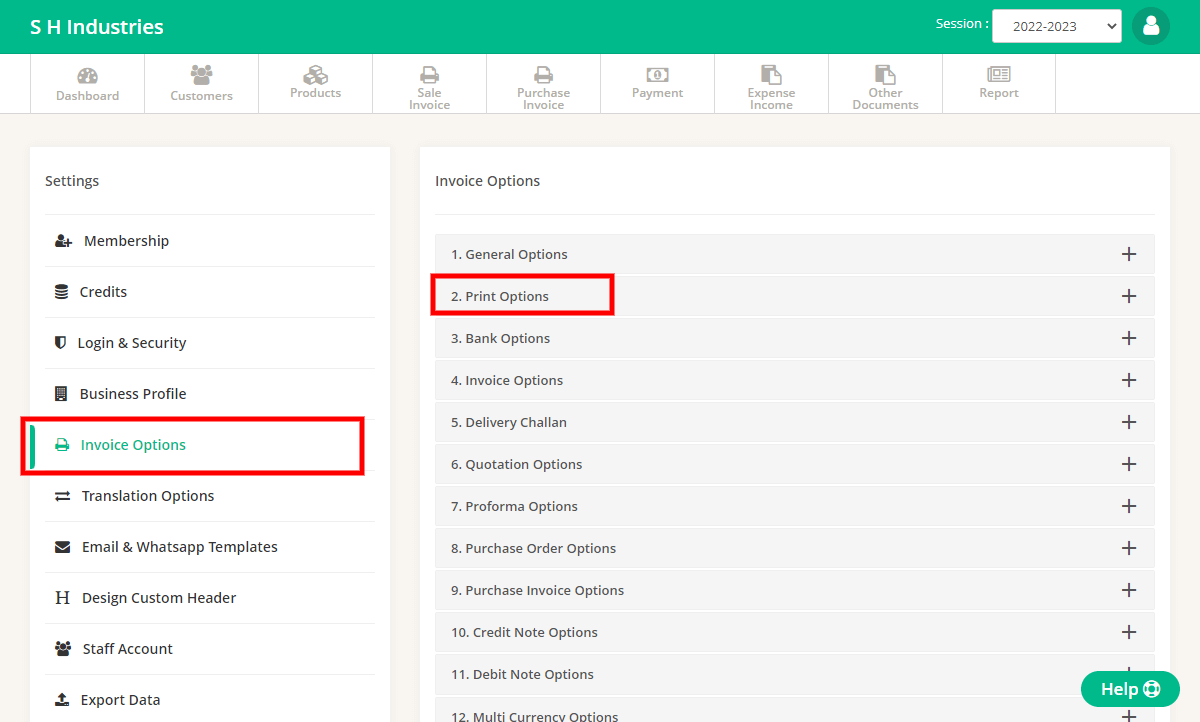 Step 3 : Select A5 Template from dropdown list on number 8.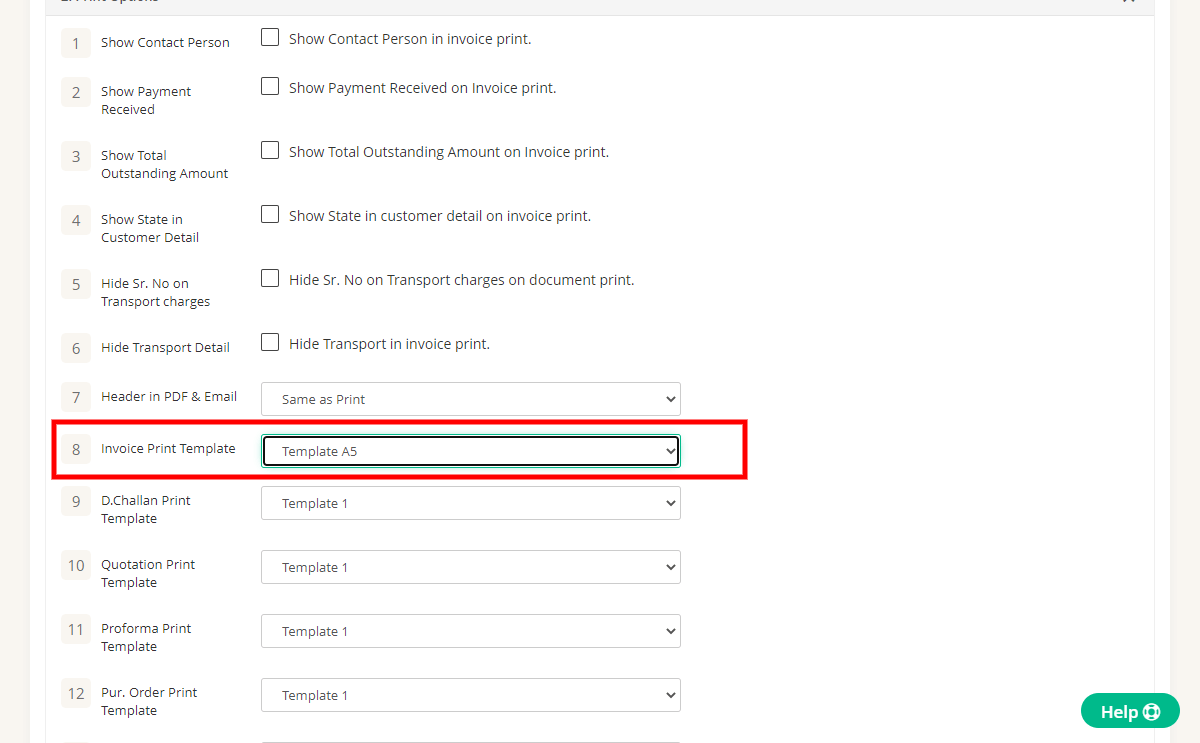 Step 4 : Click on "Save" button given below.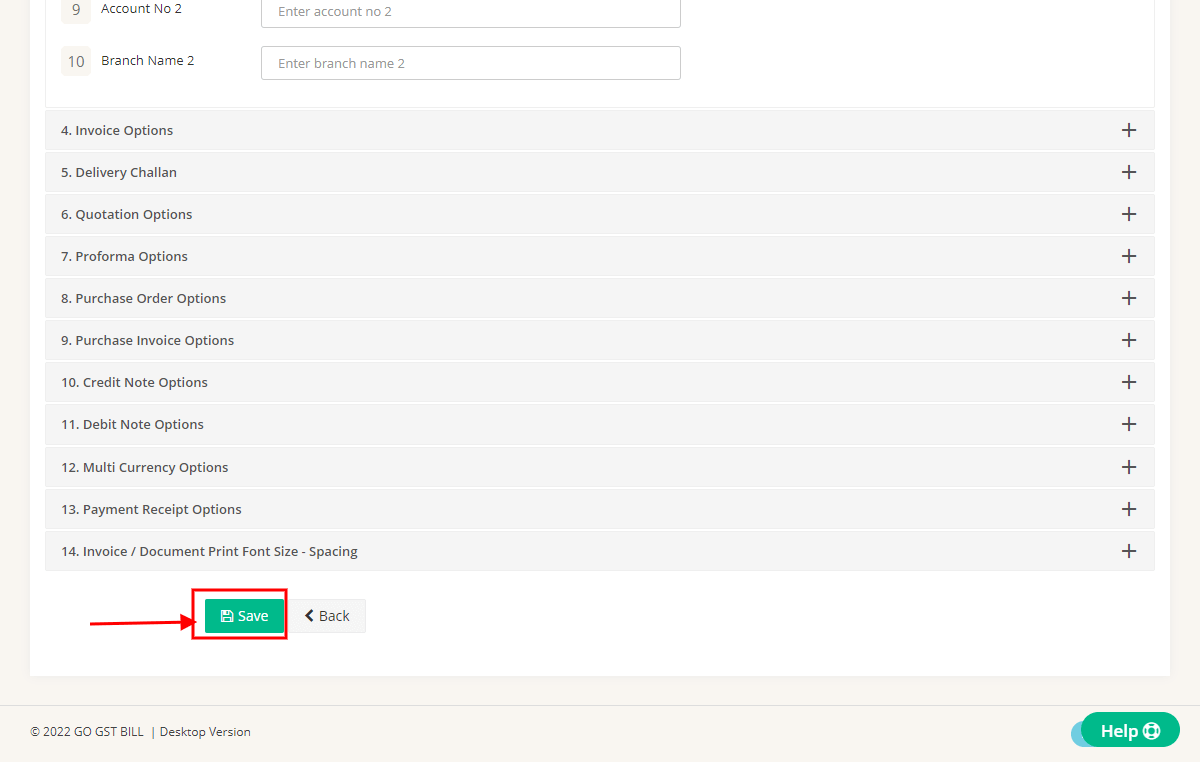 Step 5 : Setting is updated.