*This feature is only available for Premium users.
Please follow the steps to import products.
Step 1 : Click on Products menu & select Products.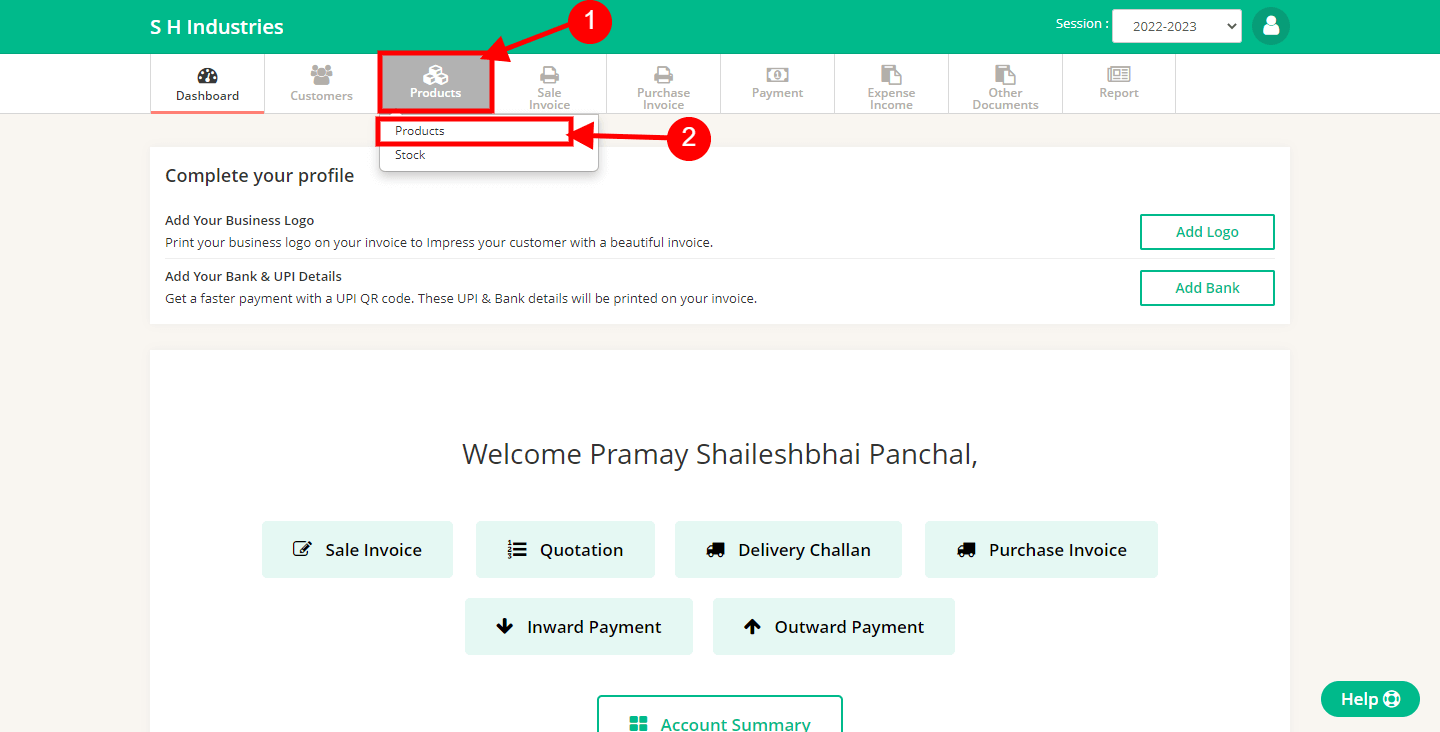 Step 2 : Click on Import Products.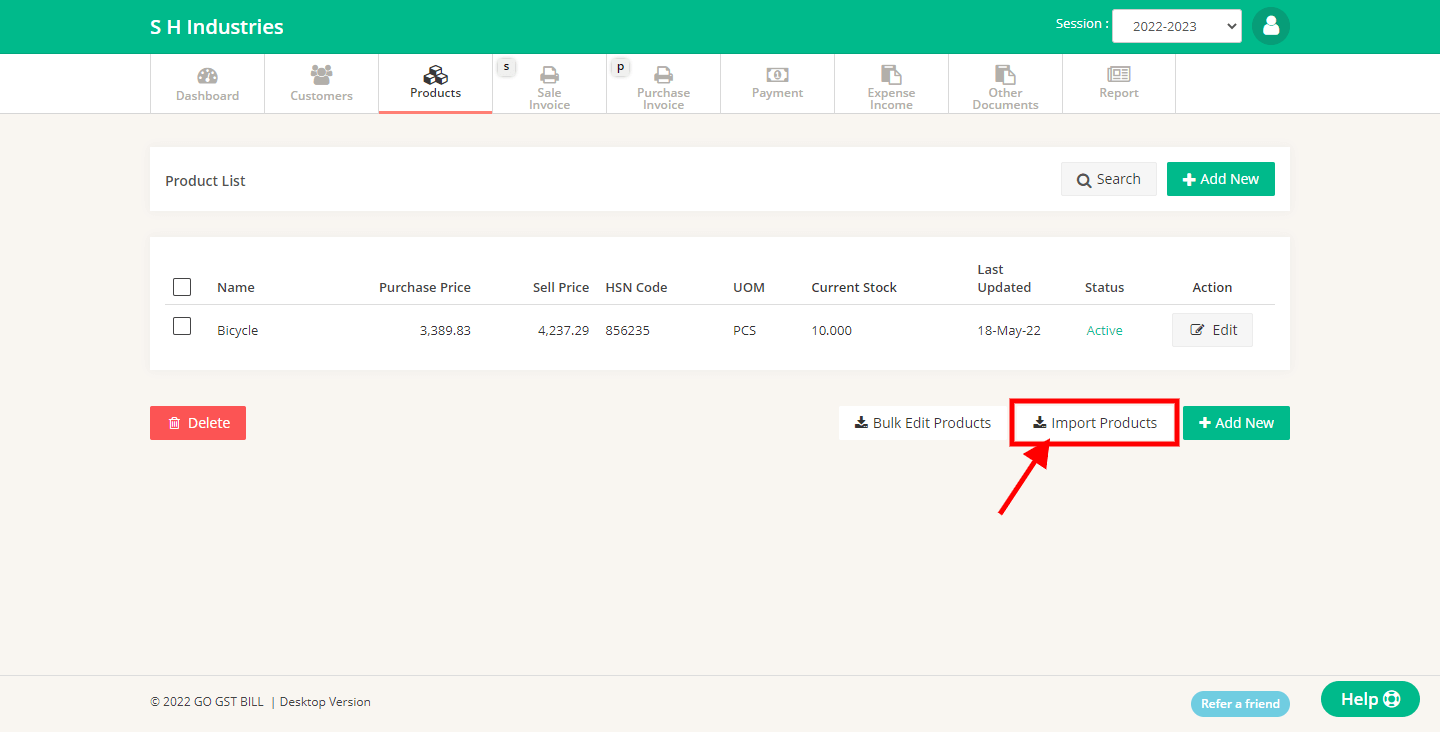 Step 3 : Click on Download Sample Data.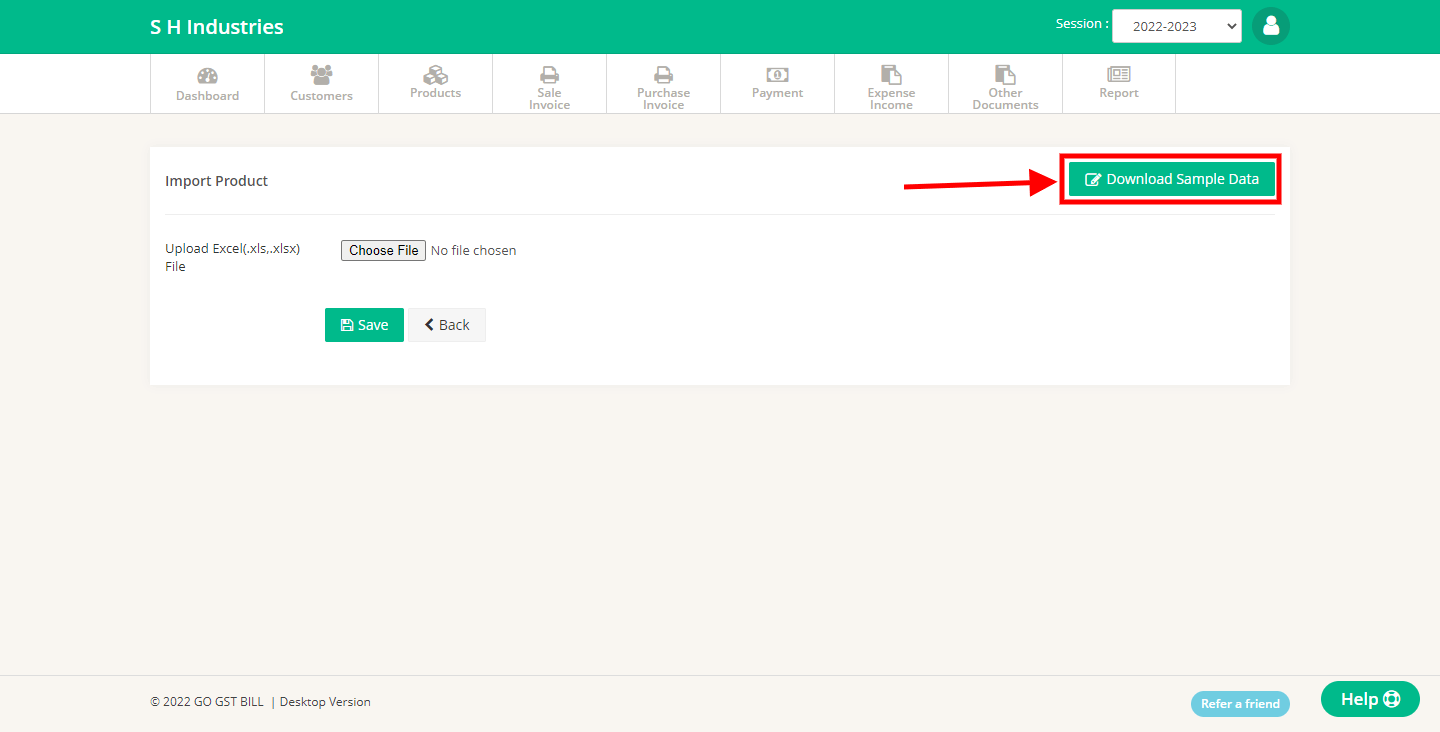 Save the excel file and edit that according to label.
NOTE : Click here to view available Unit of Measurement in our system.
Step 4 : Edit the excel book as per labels.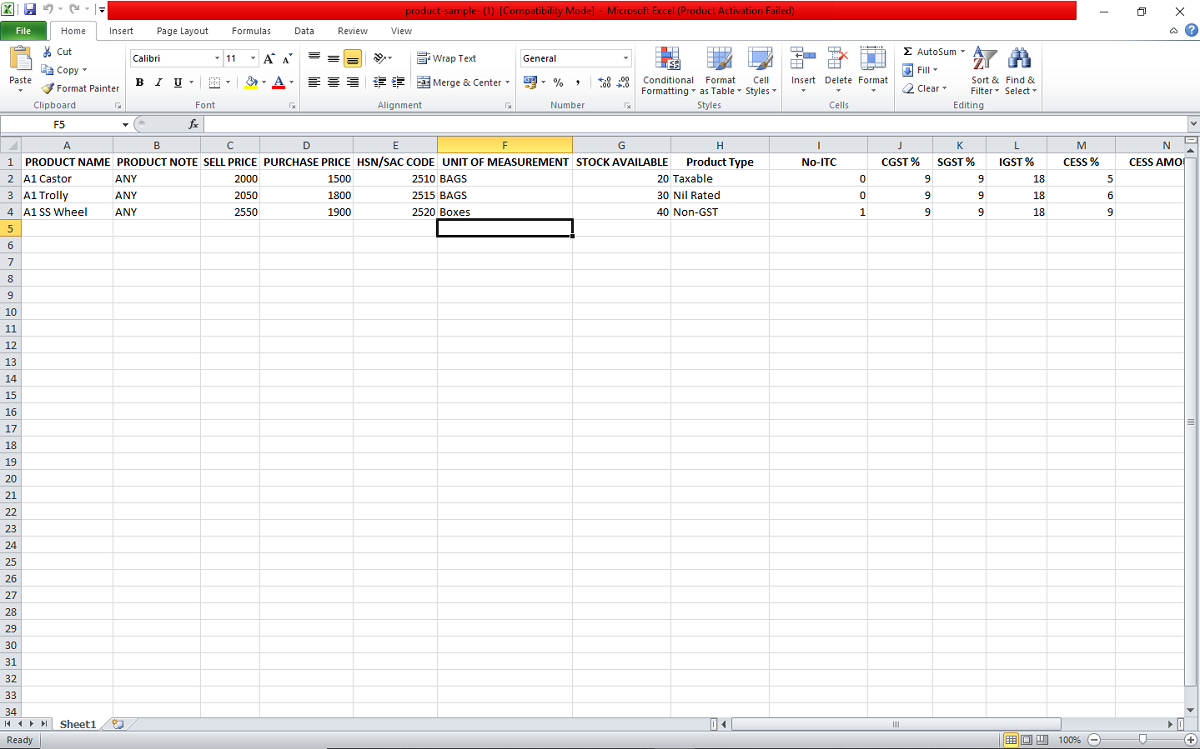 Step 5 : Click on Choose files.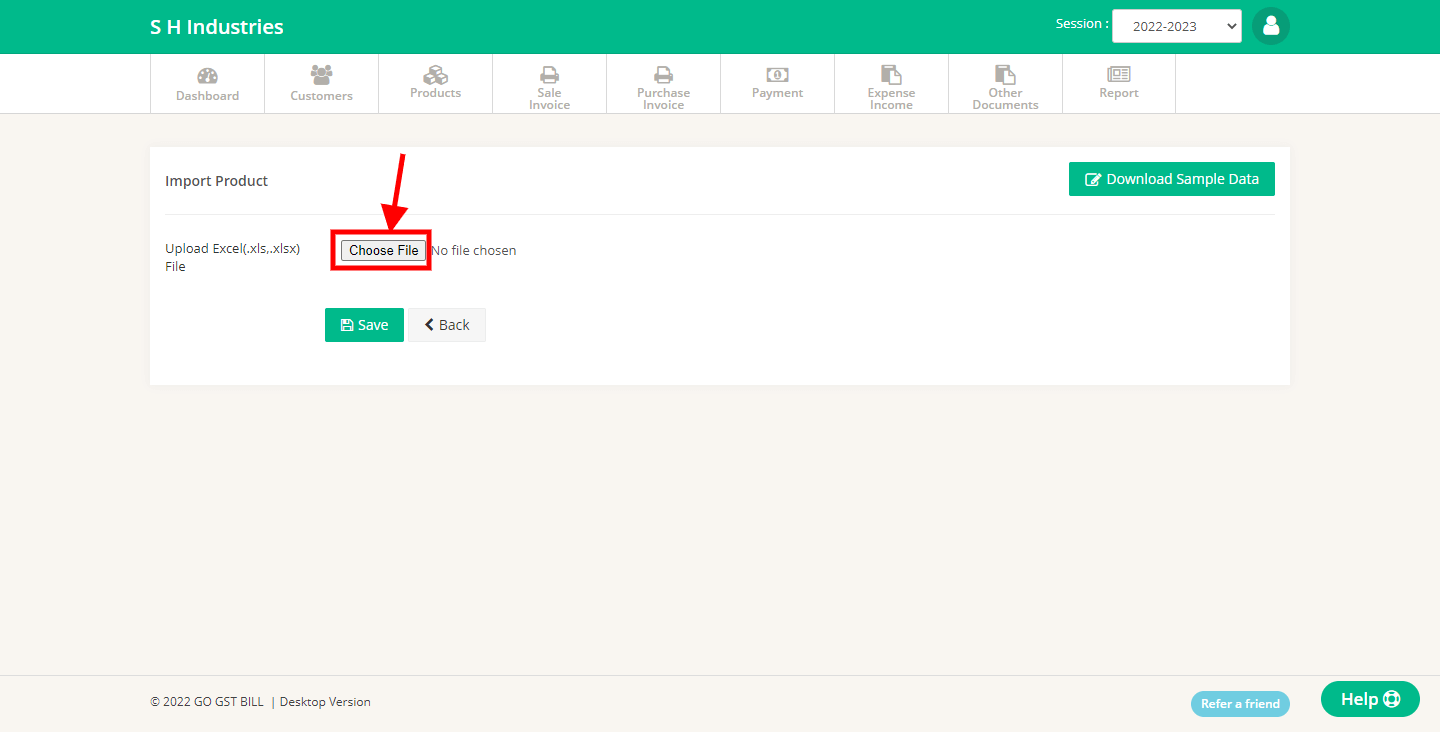 Select edited excel book.
Step 6 : After selecting file, Click on Save button given below.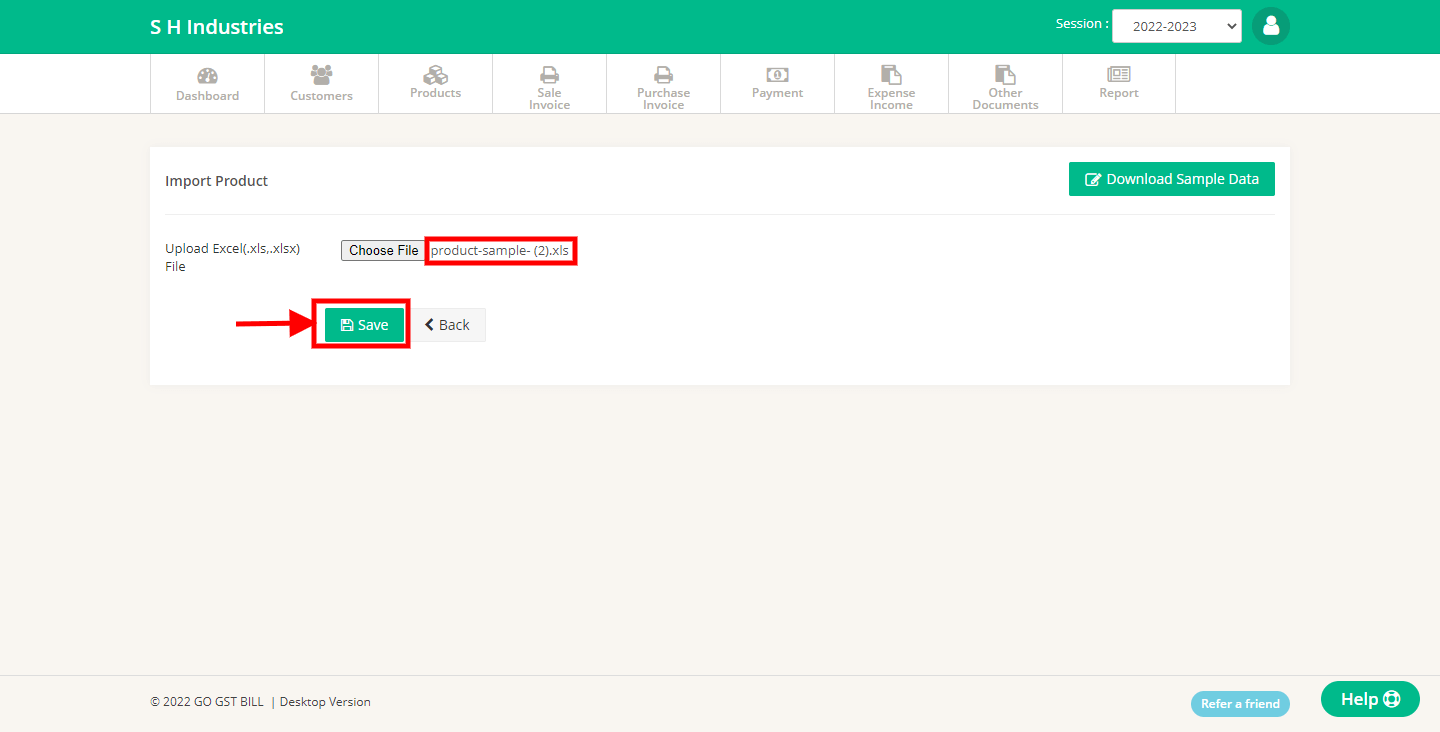 Step 7 : Products has been added to the list.