Please follow the steps to edit your Bank Details.
Step 1 : Click on user menu then Go to "Settings".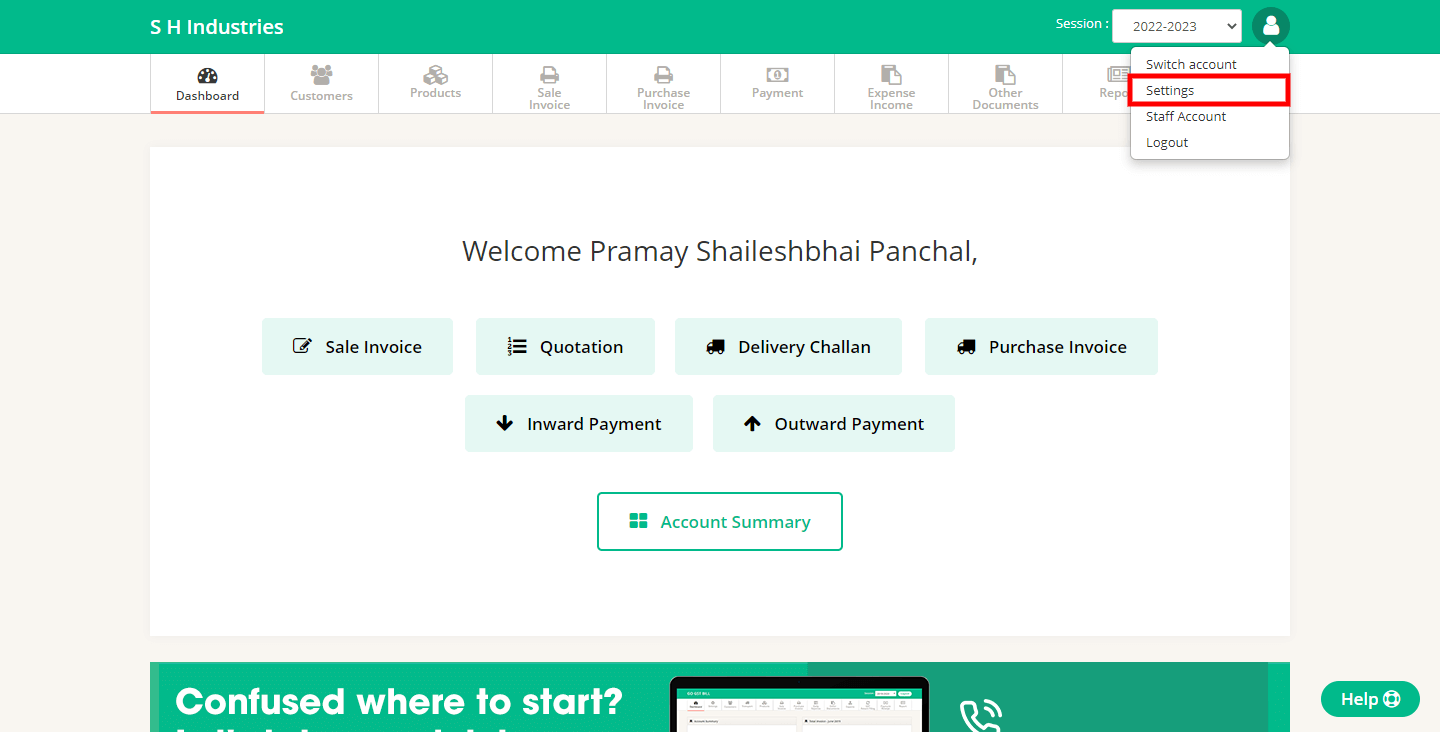 Step 2 : Select "invoice option" and click on "Bank options" from submenu.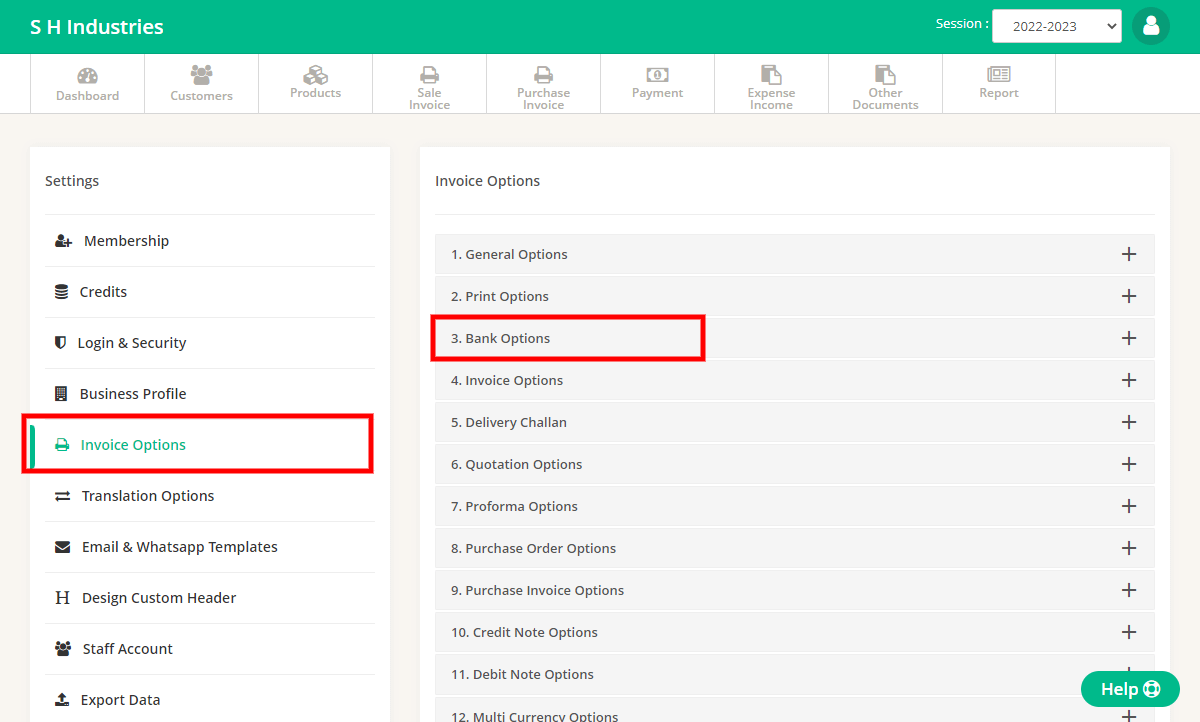 Step 3 : Update the details(One or Both)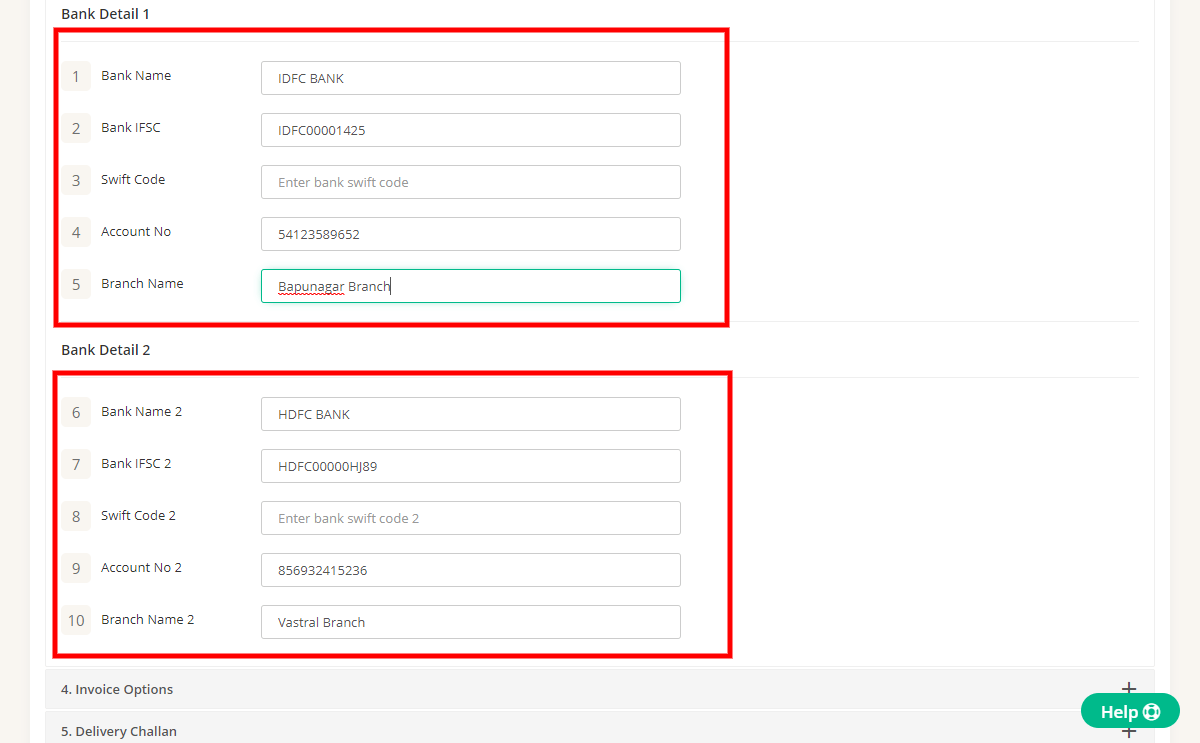 Step 4 : Click on the "Save" button given below.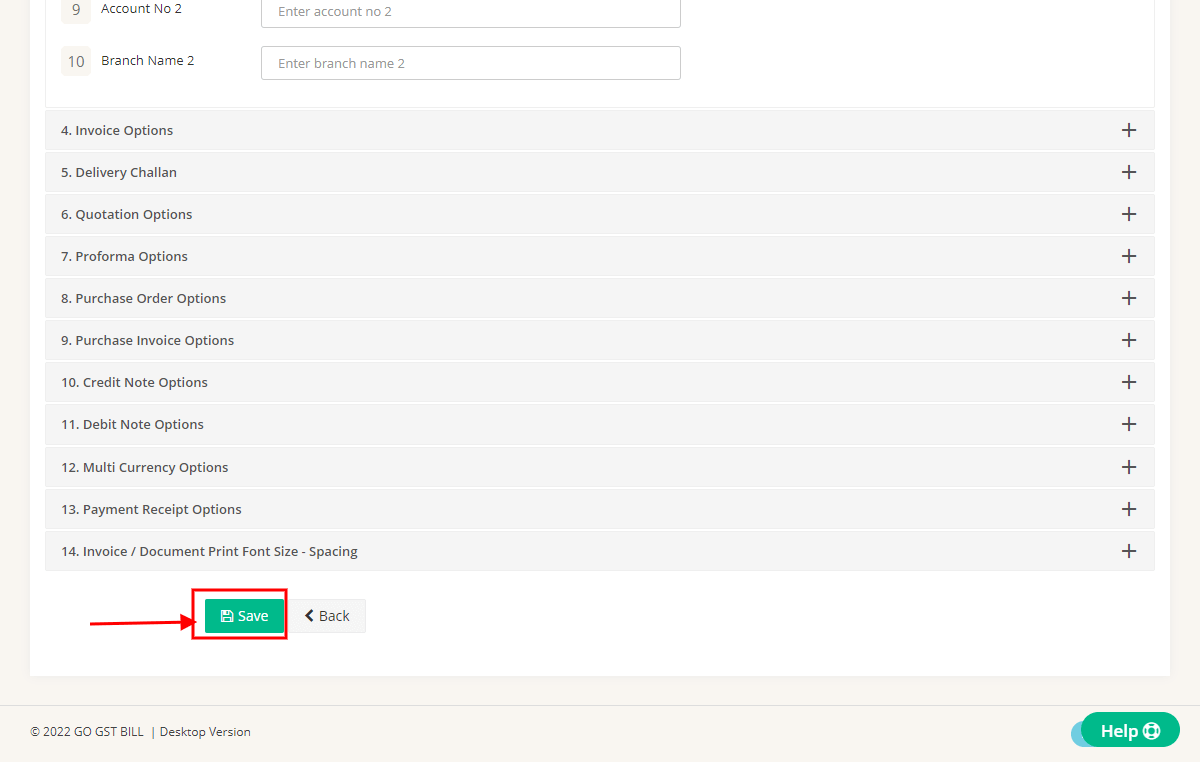 Step 5: Bank Details is/are updated successfully.