*This feature is only available for Premium users.
Please follow the steps below to create Inward Payment Report.
Step 1 : Click on Reports menu & select Inward Payment.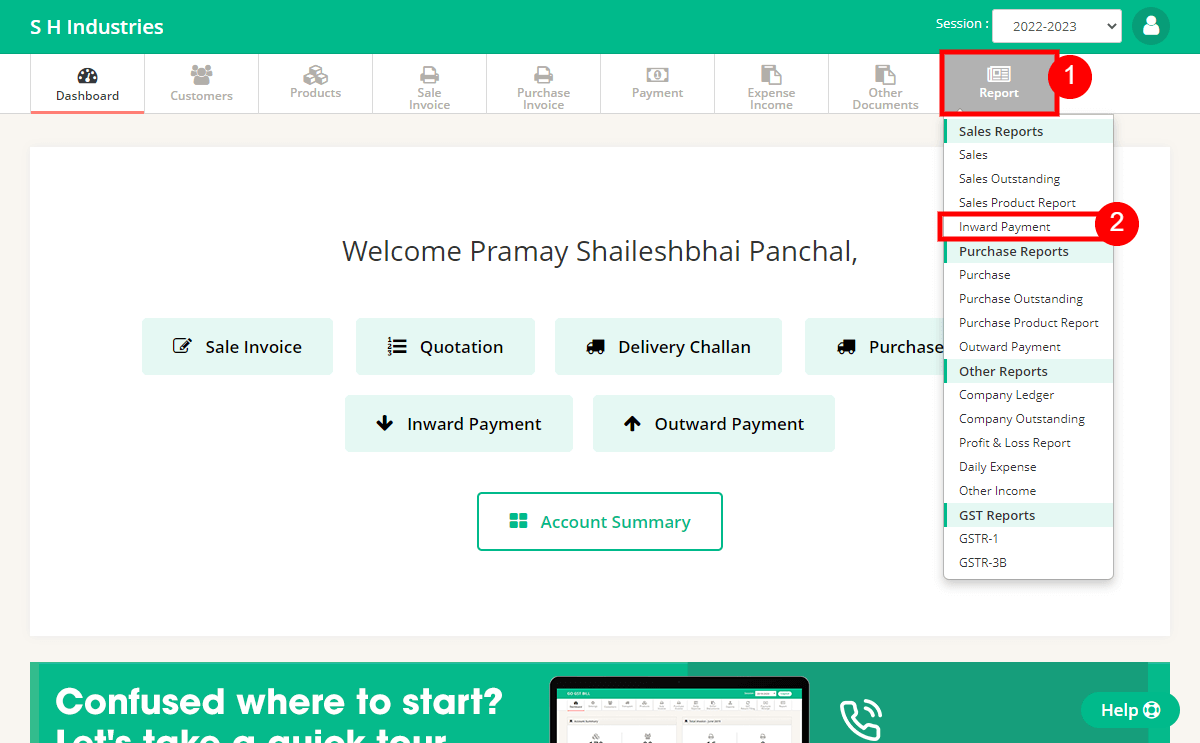 Step 2 : Fill up the details.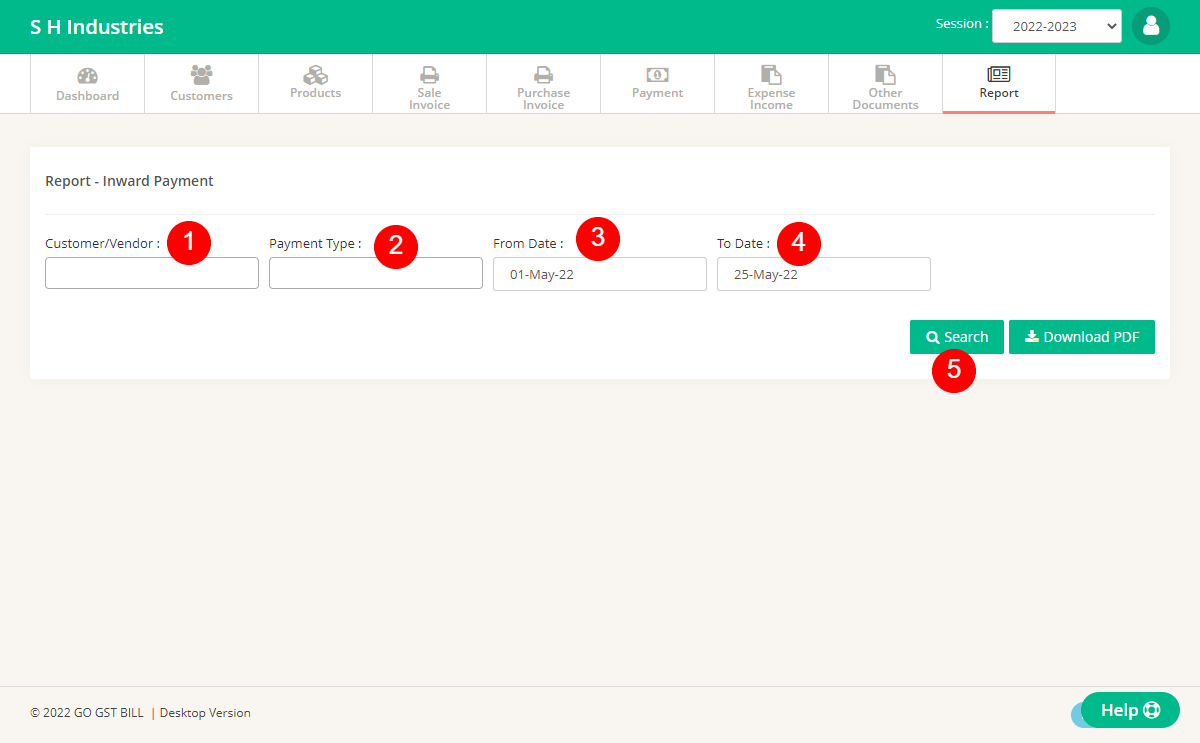 1 – Name of the company, vendor or leave it blank to check for all the customers.
2 – Select payment type if you are looking for any particulars.
3 – Select 'From date' to set up beginning of duration.
4 – Select 'To date' to set up the end of duration.
5 – Click on Search button.
Step 3 : Report has been created.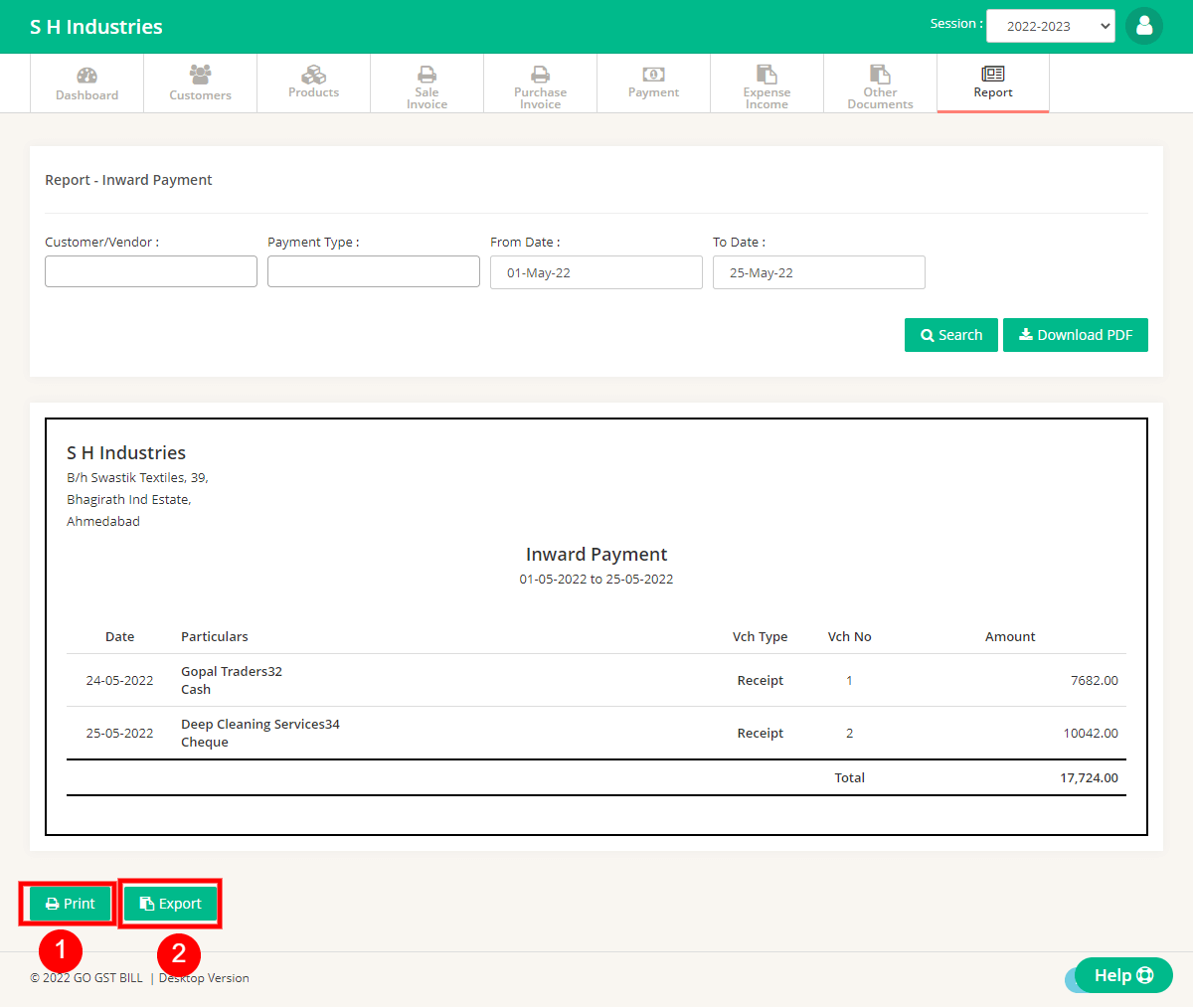 1 – Click on Print button to print report.
2 – Click on Export to Download report in excel book.