Please follow the steps to create Sale Invoice.
Step 1 : Click on Sales Invoice menu.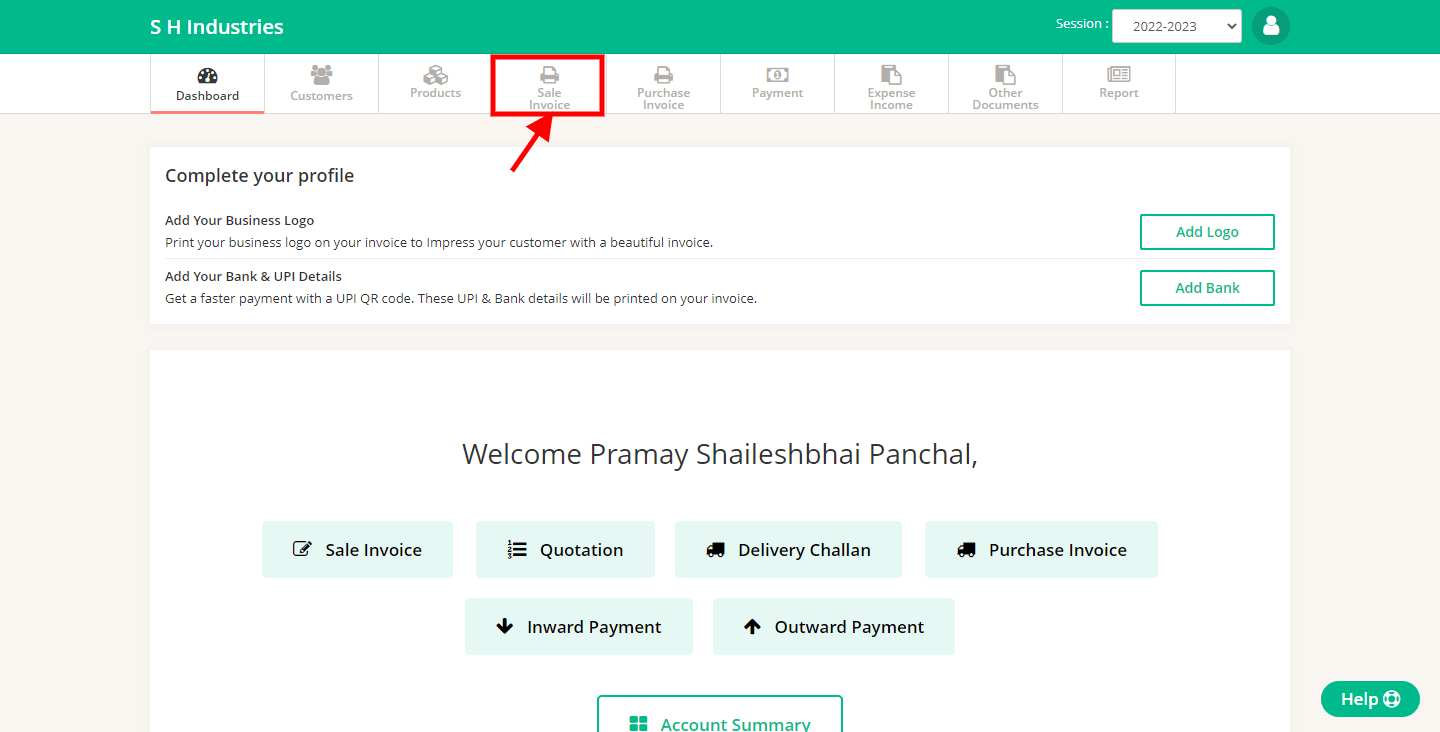 Step 2 : Click on "Add New" button on Sales Invoice page.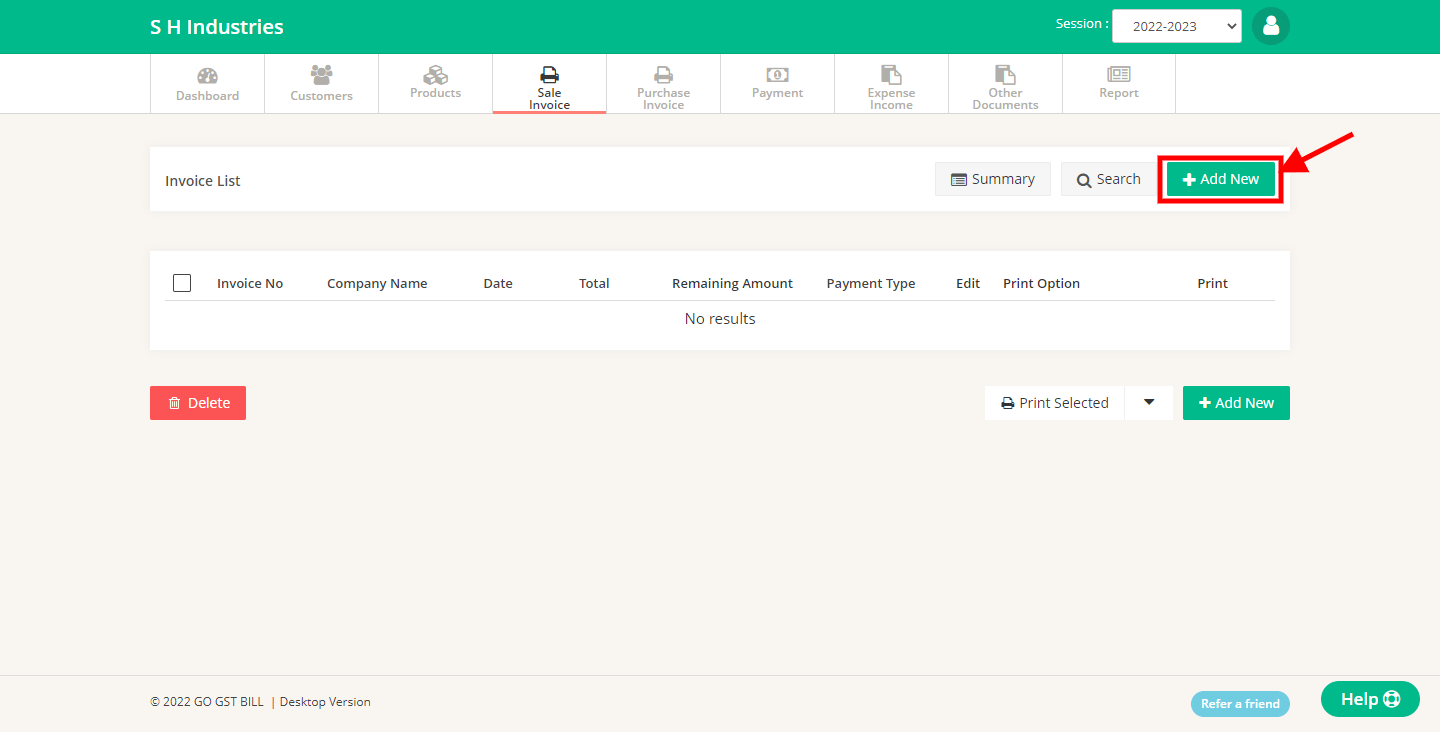 Step 3 :Add details on Sales Invoice Page.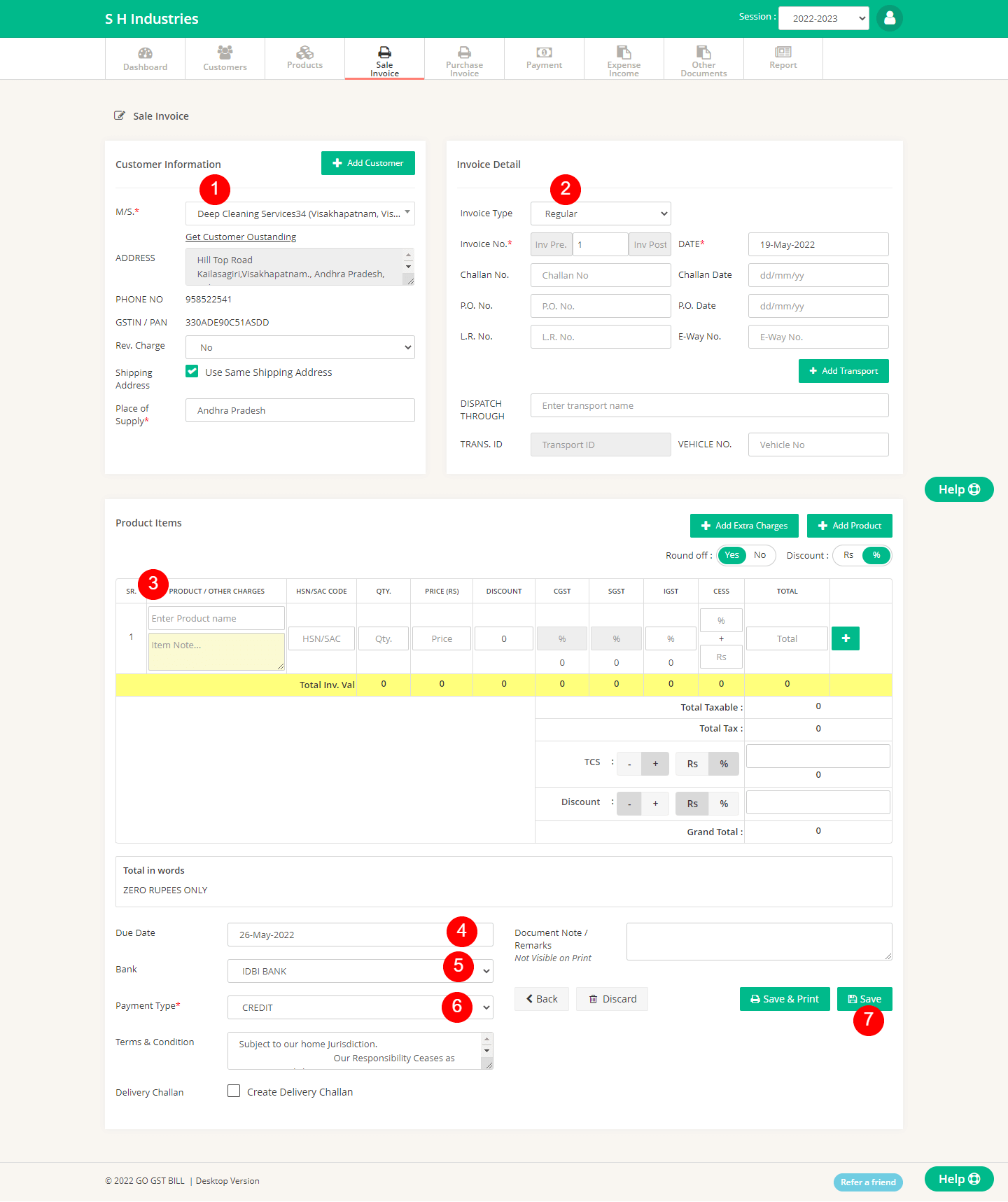 1 – Select Customer from List OR Add new Customer by Clicking on Add New Customer Button.
2 – Enter Invoice Details Like Invoice No, Date, Challan No & Date.
3 – Enter Items to Invoice by typing directly in Fields OR Click on Add New Product to Add new Product, You can use the "Add Extra changes" Button to add Items that you don't want to count in Quantity. User "[+]" Button at row end to add Multiple Items in the invoice.
4 – Select the Due date that you want to show on the Invoice.
5 – Select Bank Details that you want to show on the Invoice.
6 – Select Invoice Payment Type.
7 – Click on Save Button.
Step 4: Sale Invoice is added in the list after clicking "Save" button.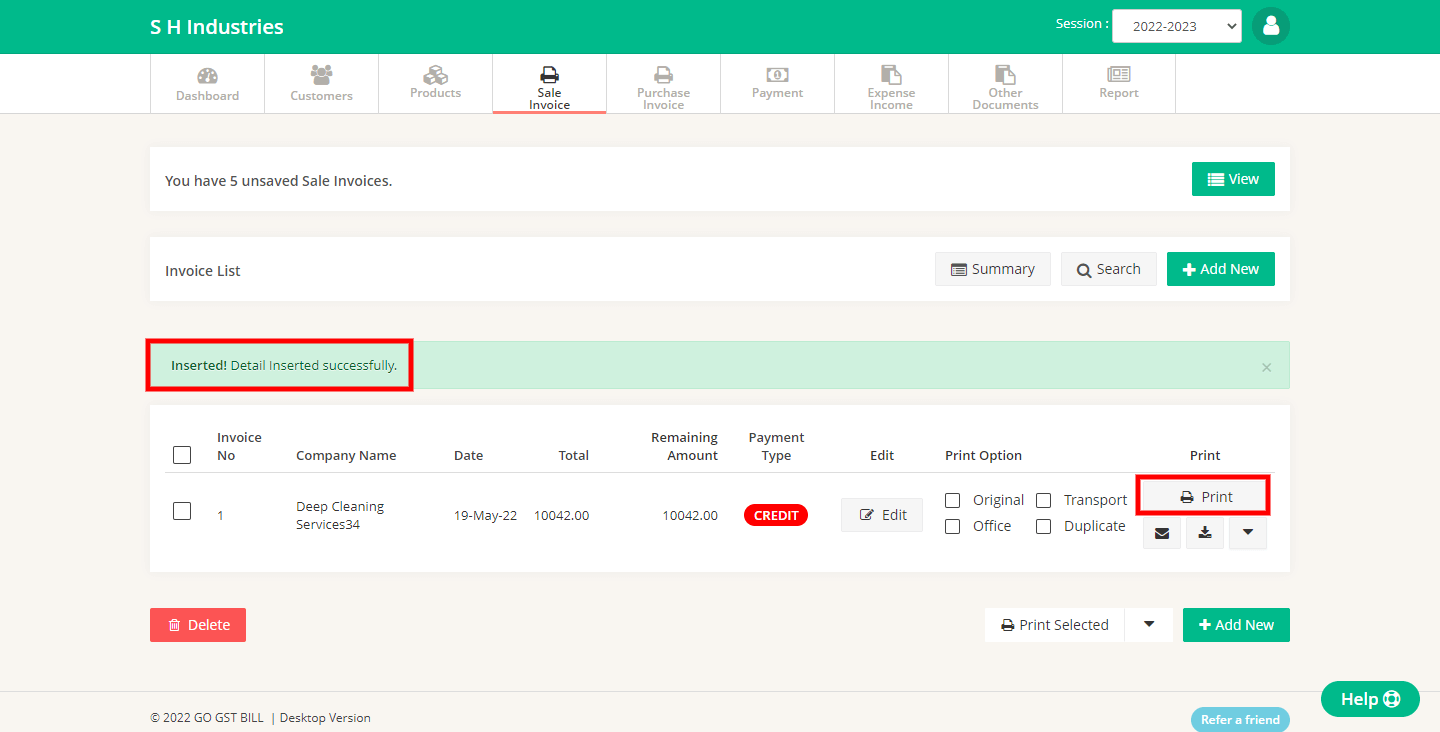 To print Sale Invoice click on Print as mentioned.