Please Follow the steps shown below to change your organization detail :
Step 1 : Navigate to Setting page by clicking on user Menu.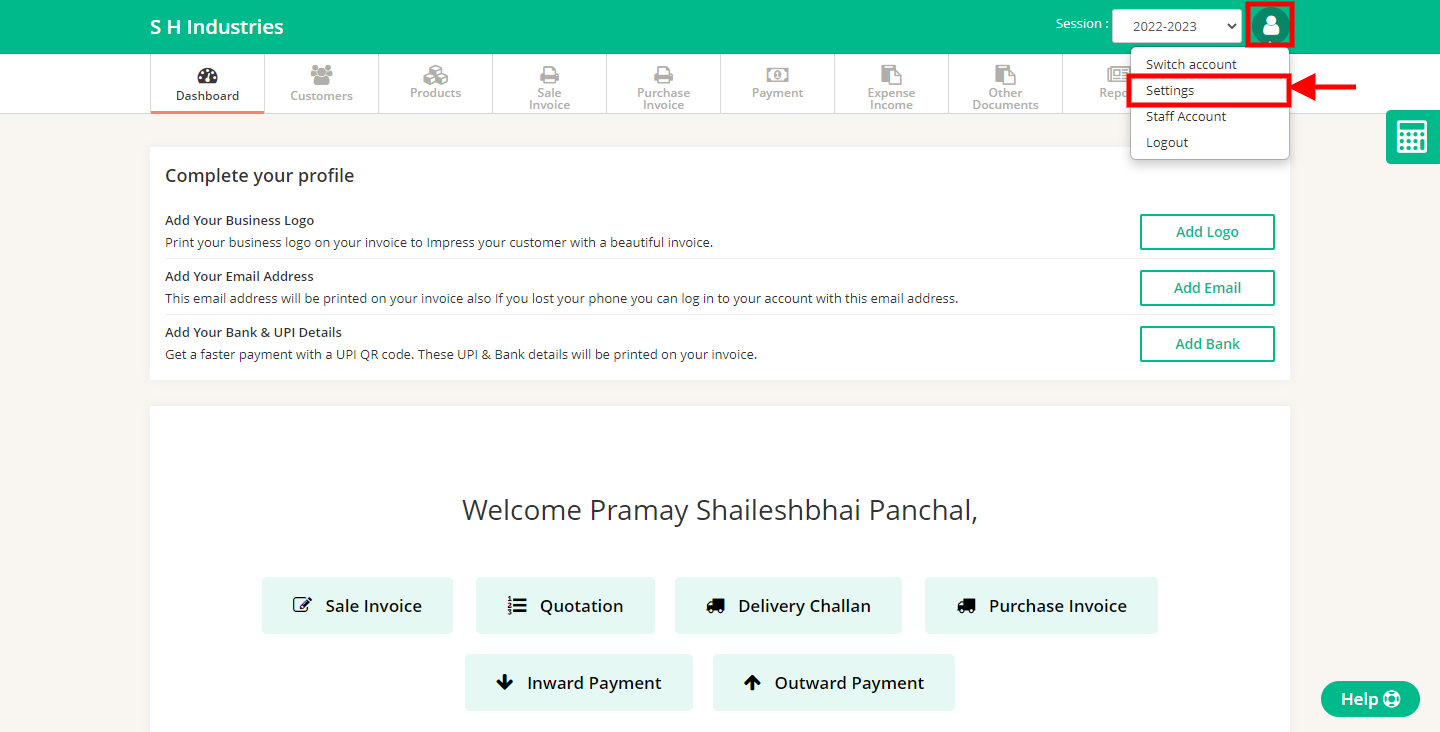 Step 2 : Click on "Business Profile" menu and you can edit all Details (Excluding State) and click on "Send OTP" Button or just by clicking on "Auto Fill" your details will be filled automatically depending upon GSTIN.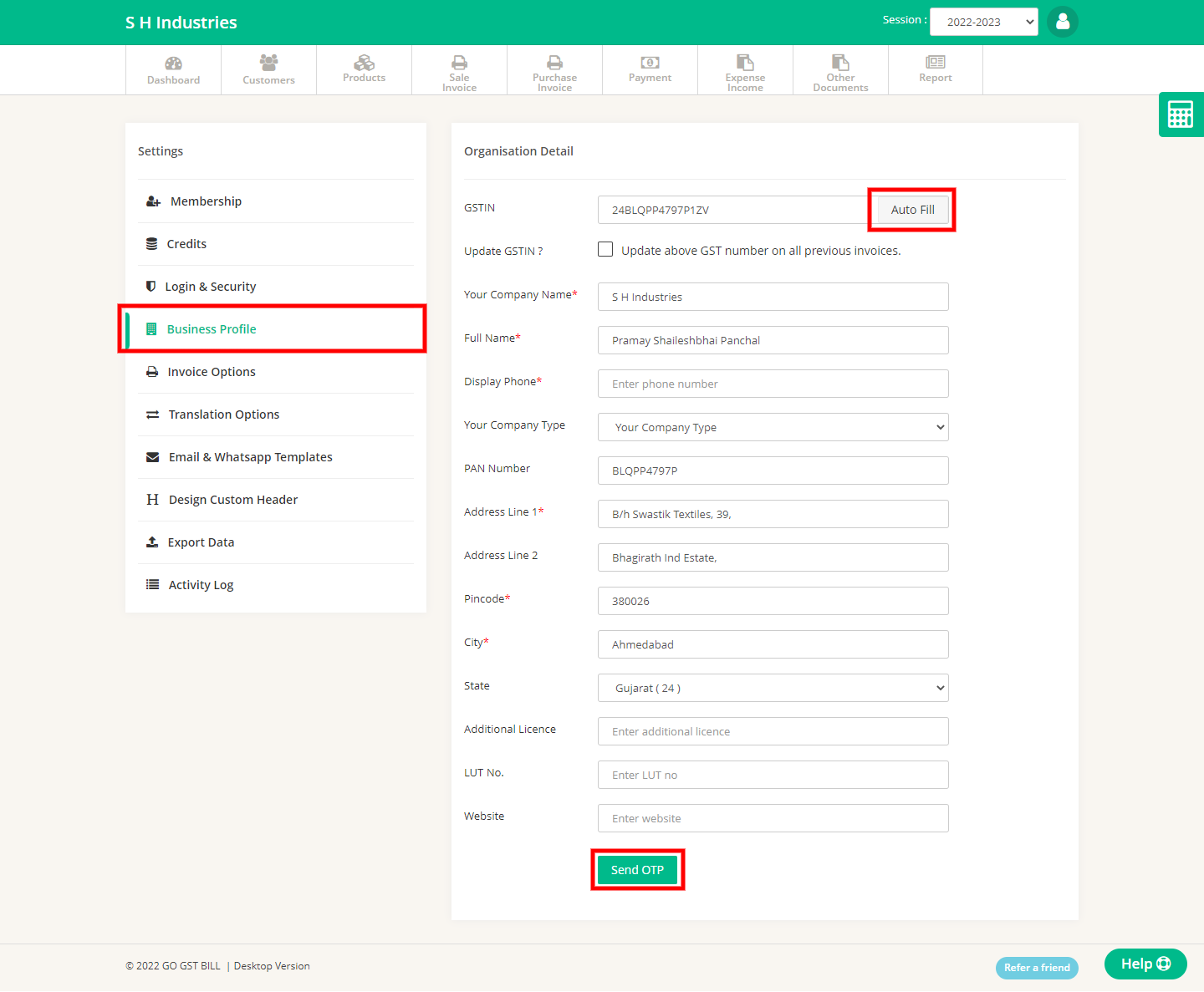 Step 3 : Then Enter OTP and click on save and your details has been updated now.