Please follow the steps to convert Discount from Rs to %.
Step 1 : Click on Setting option from user menu.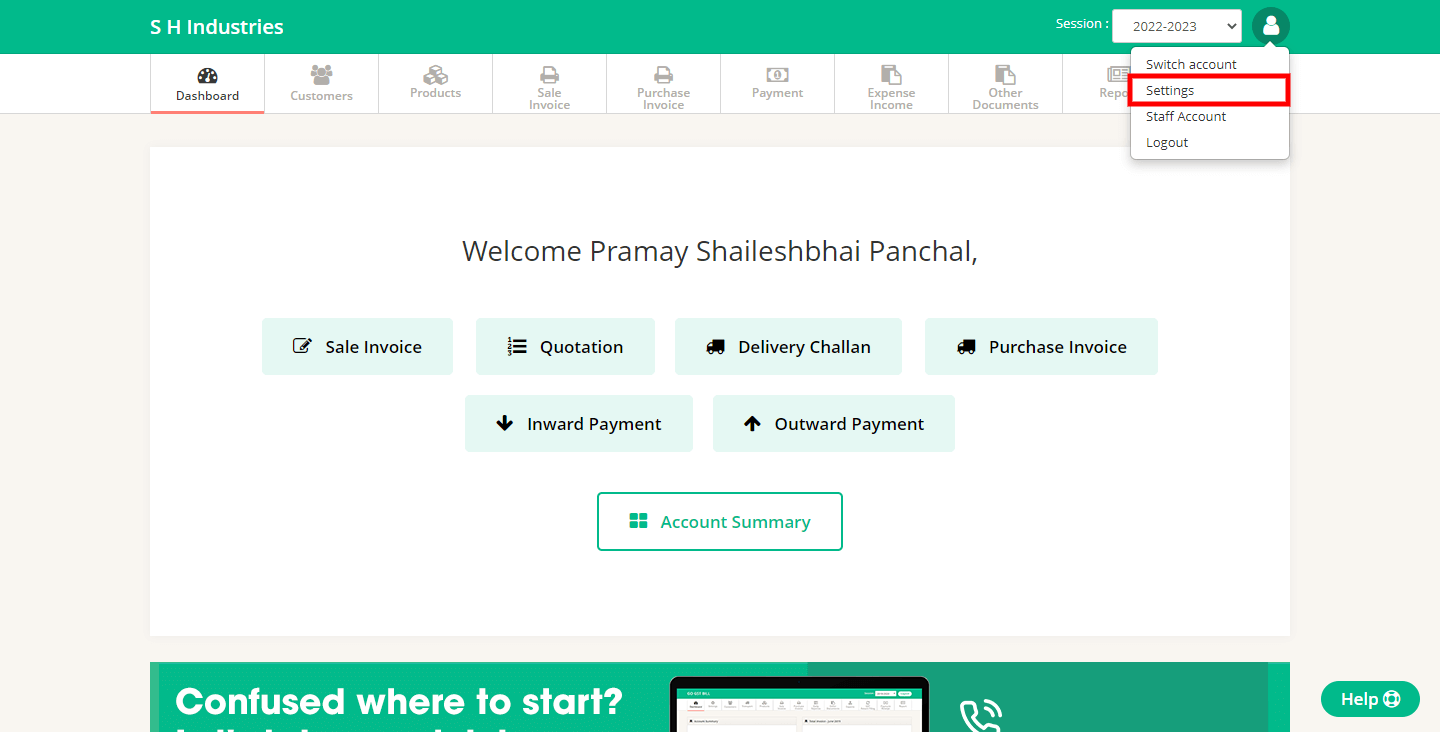 Step 2 : From the list click on invoice option then select "General Options".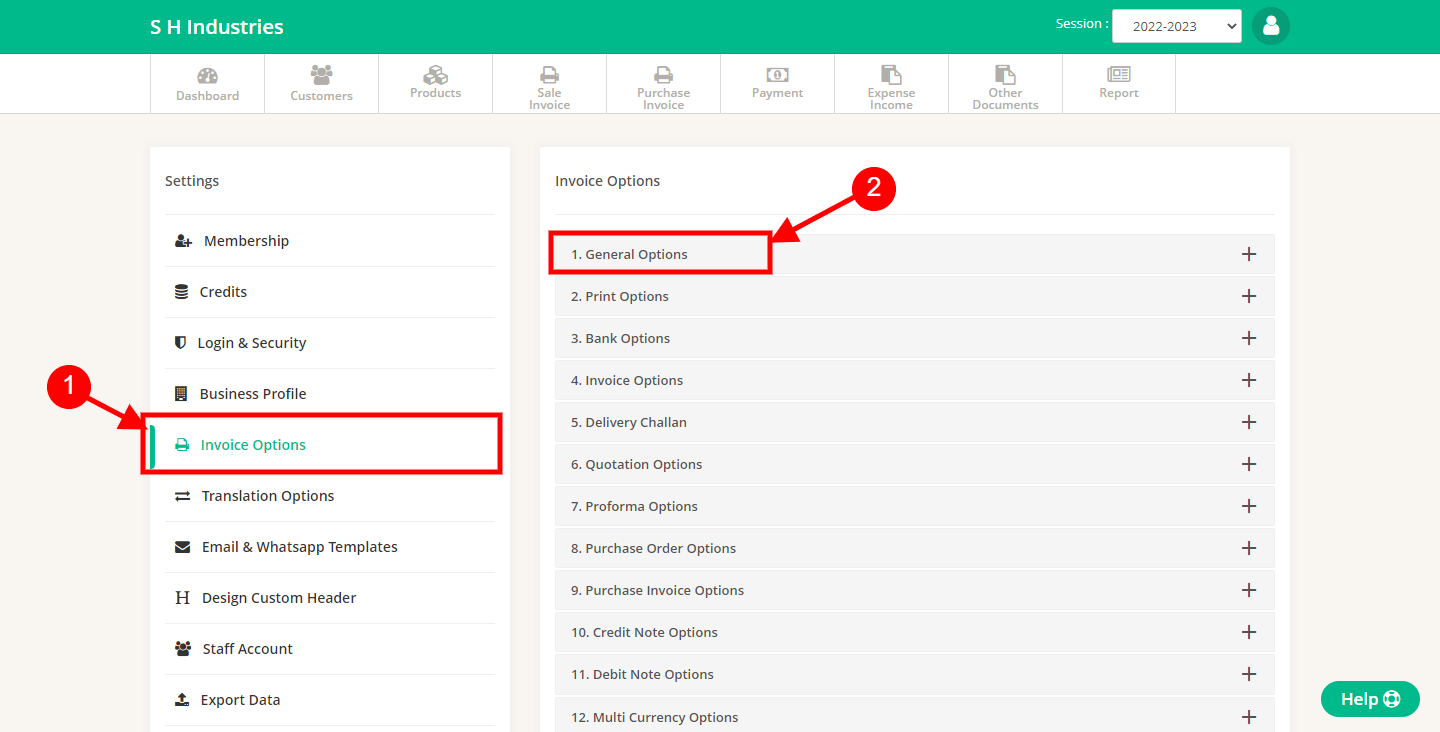 Step 3 : From sub menu number 10 you can select %.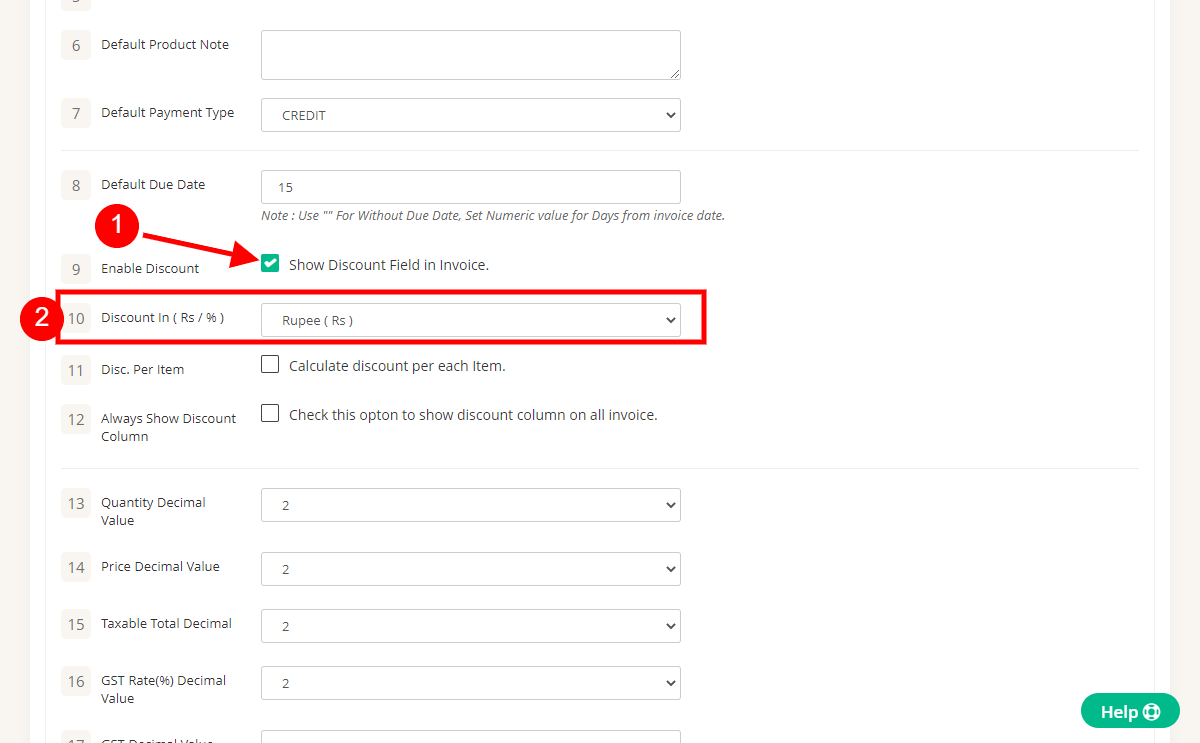 Note : Make sure sub menu number 9 is checked.
Step 4 : Click on "Save" button below.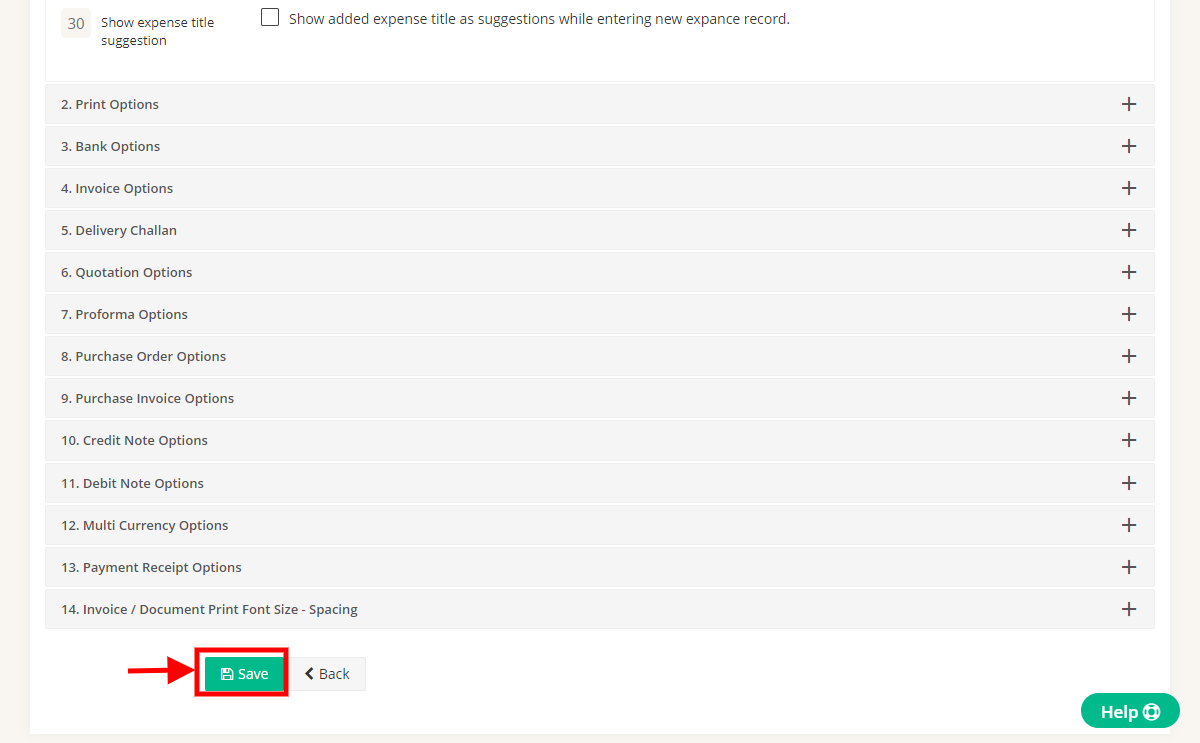 Step 5 :Settings has been updated.