Step 1 : Click on "Settings" menu.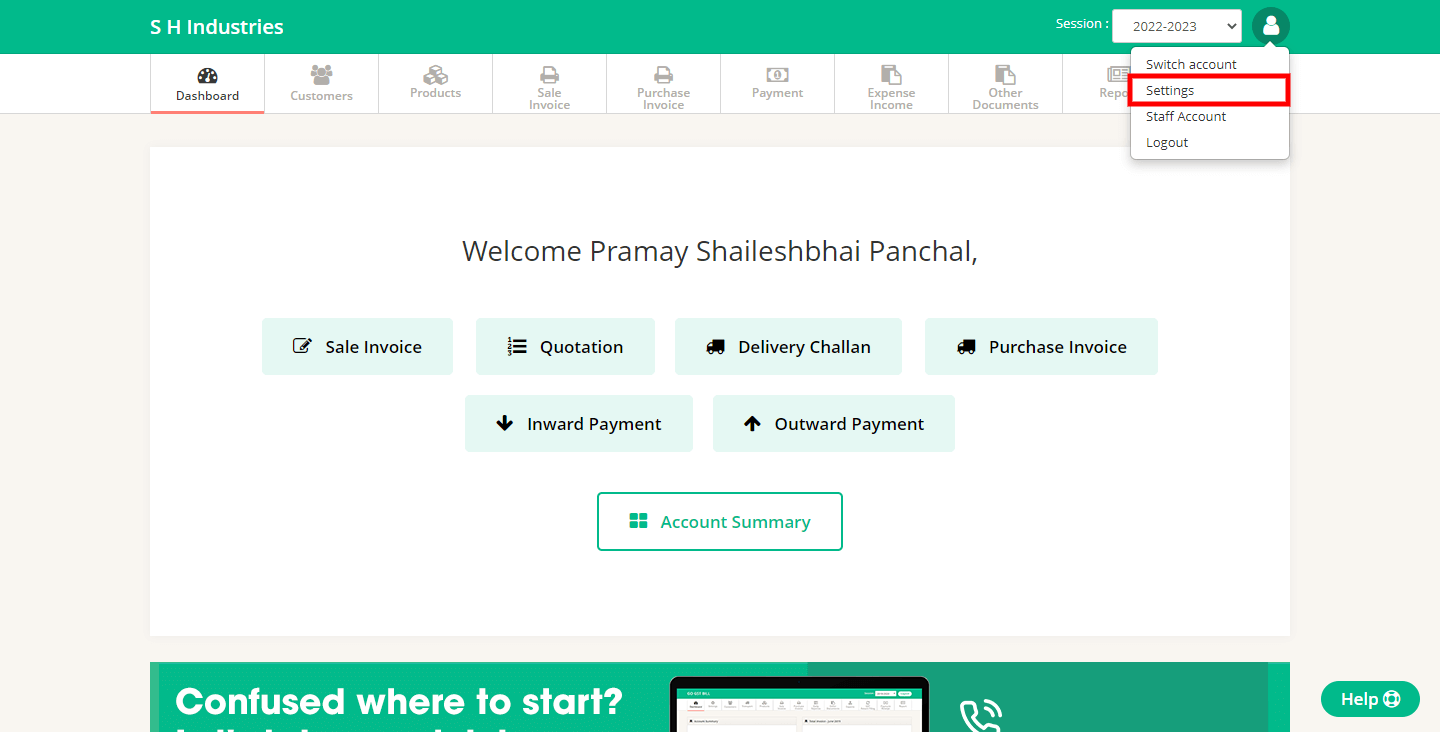 Step 2 : Click on "Invoice Options" menu then Click on "Print Options".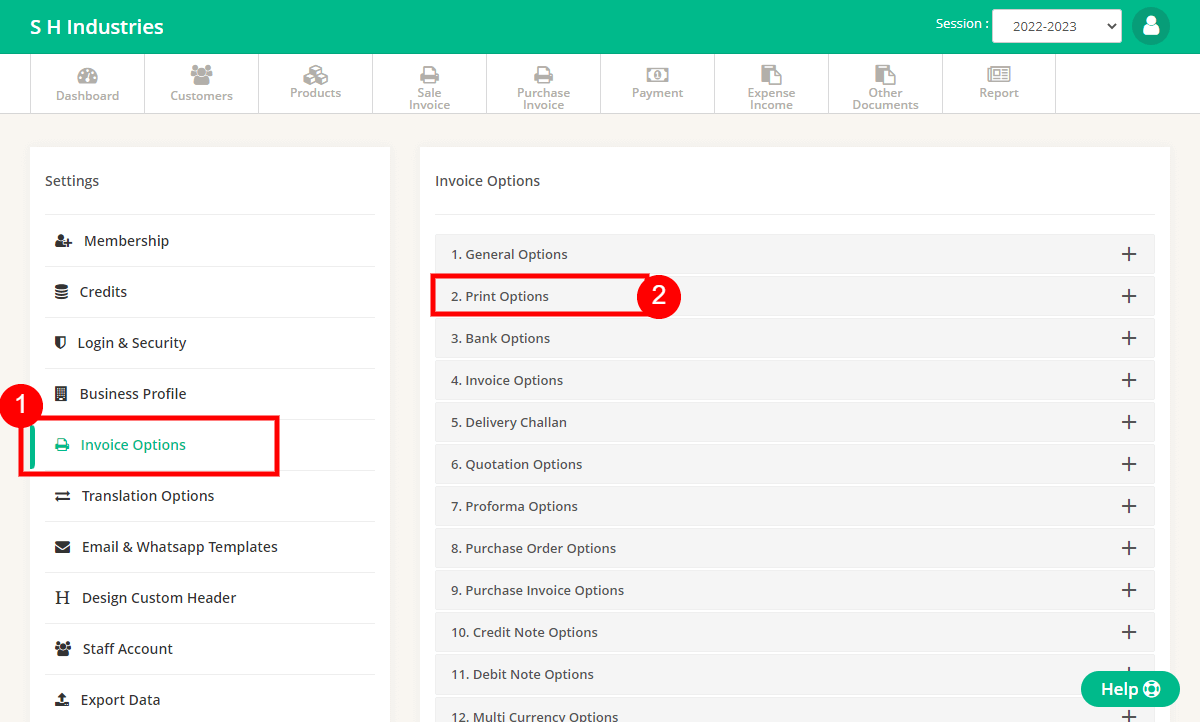 Step 3 : On Print Options page you will find an option called Bill of Supply Declaration, This Declaration text will show in Bill of Supply Type Invoice.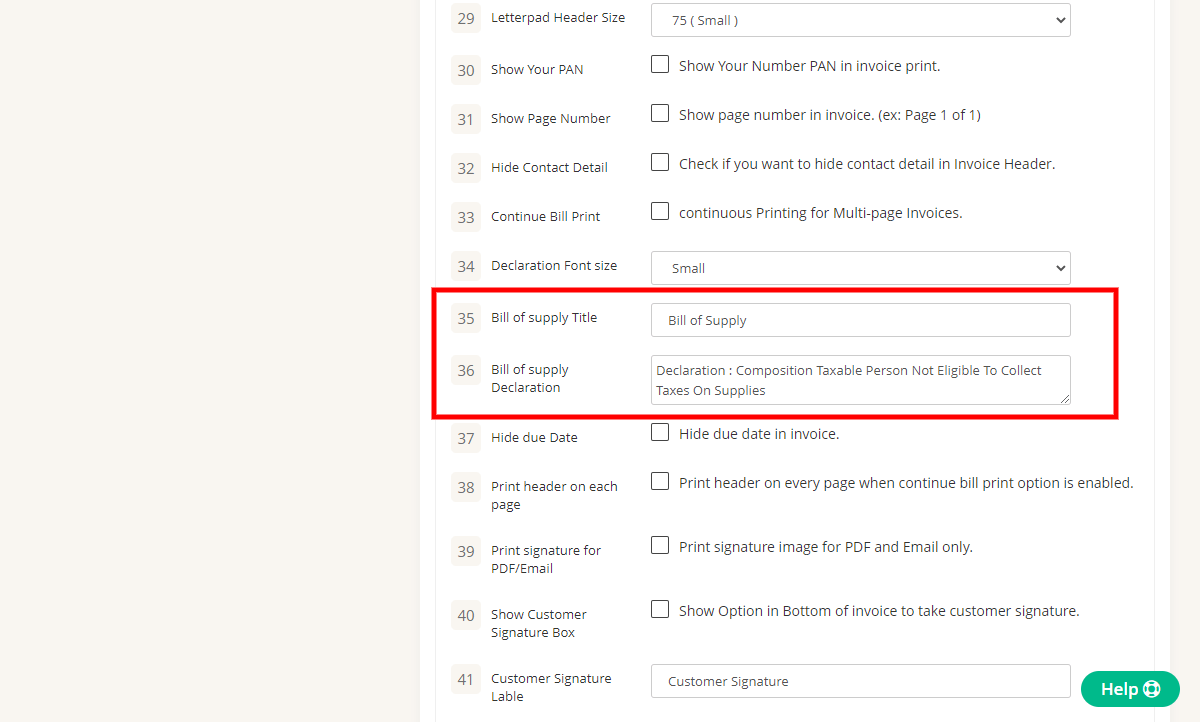 35 – To change Bill Of supply Title.
36 – To change Bill Of supply declaration.
Step 4 : After Editing Options Click On Save Button at end of page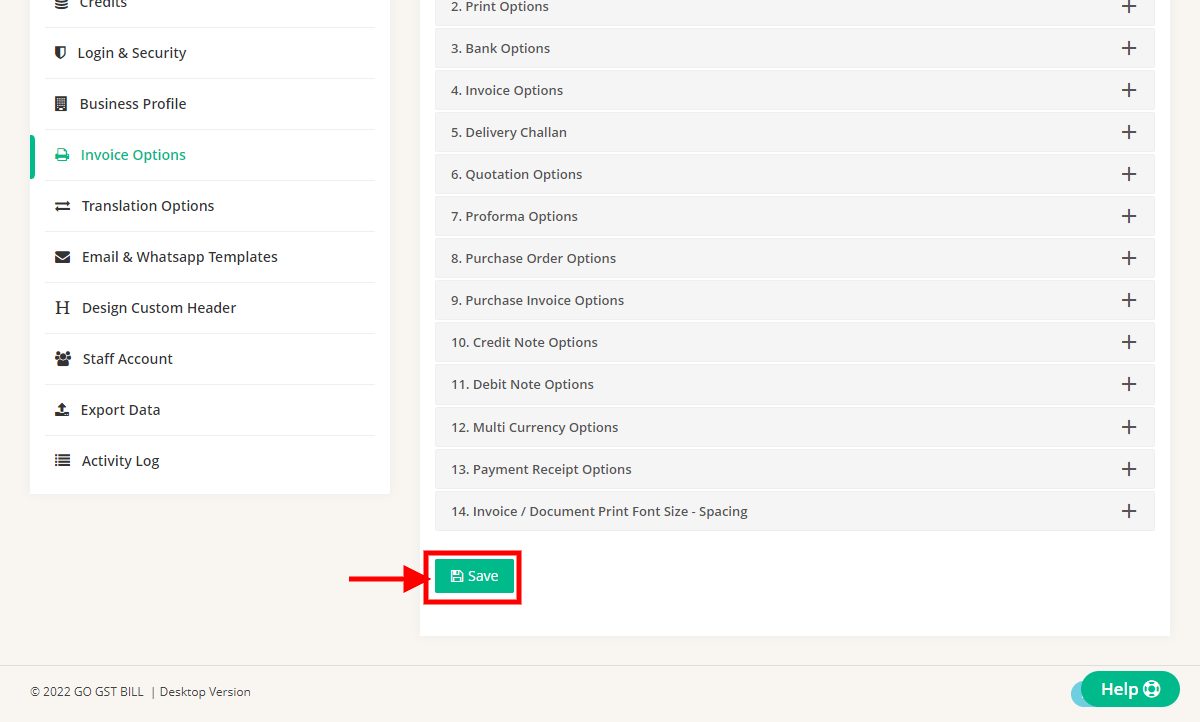 Step 5 : You can see Message on Next page For Details Updated.