Invoice Prefix & Postfix are use to Add text value Before & after Invoice Number Like GST/##/18-19 (Where ## is Invoice Number)
Step 1 : Click on "Setting" menu.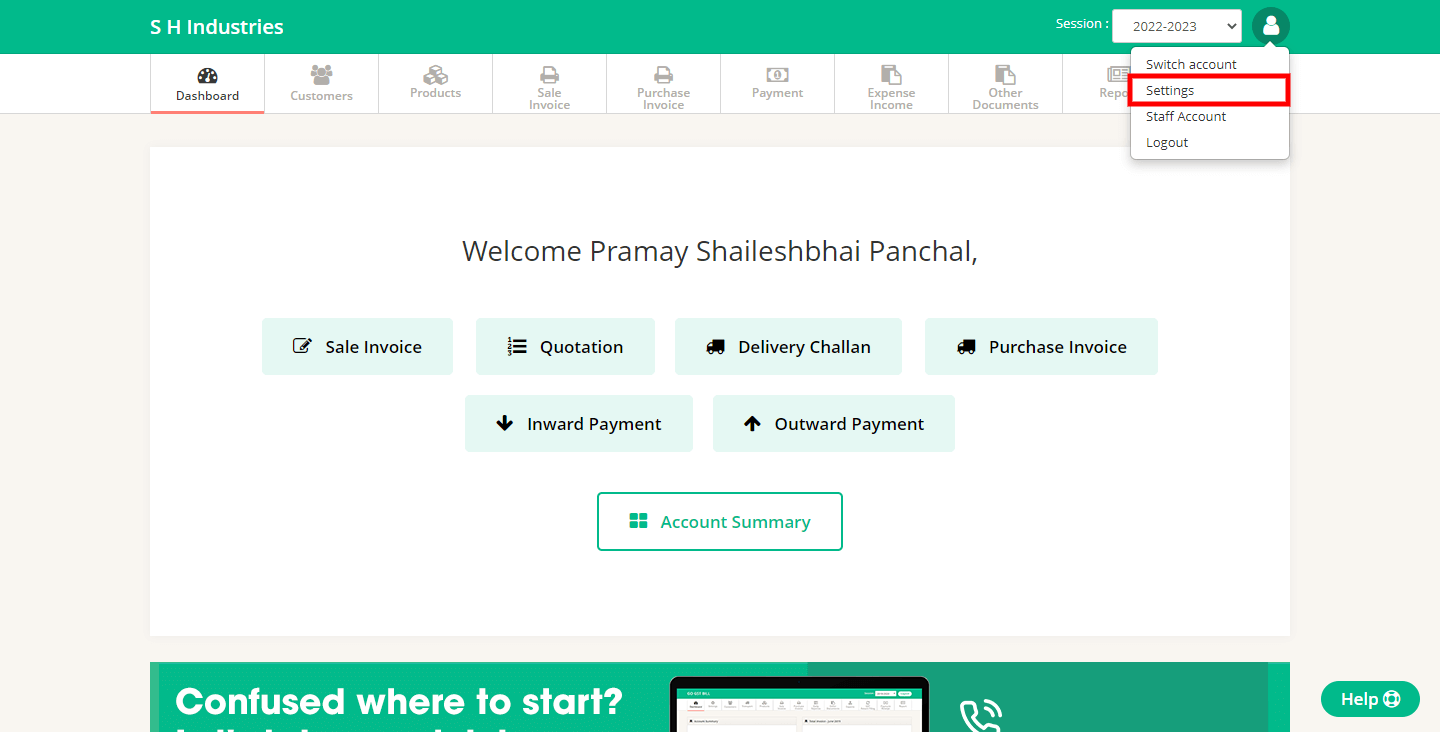 Step 2 : Click on "Invoice Options" menu then go to "Invoice options".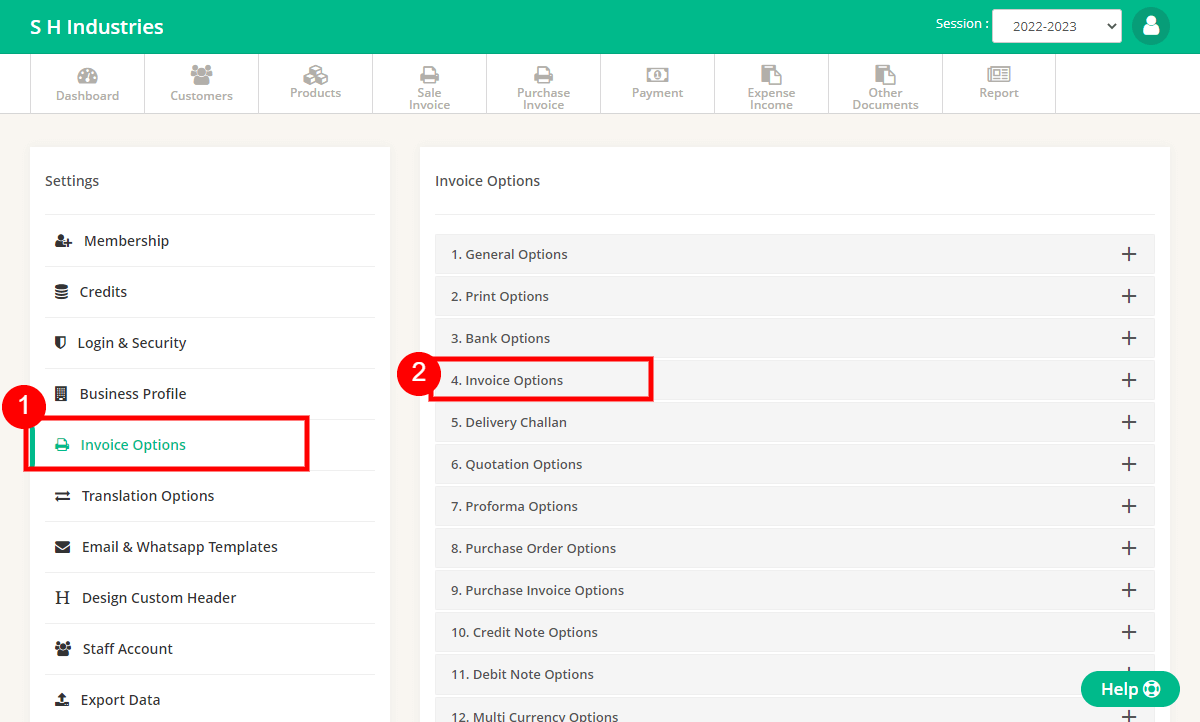 Step 3 : On Invoice Option page under Invoice Options section you will find a Invoice Prefix & Invoice Postfix.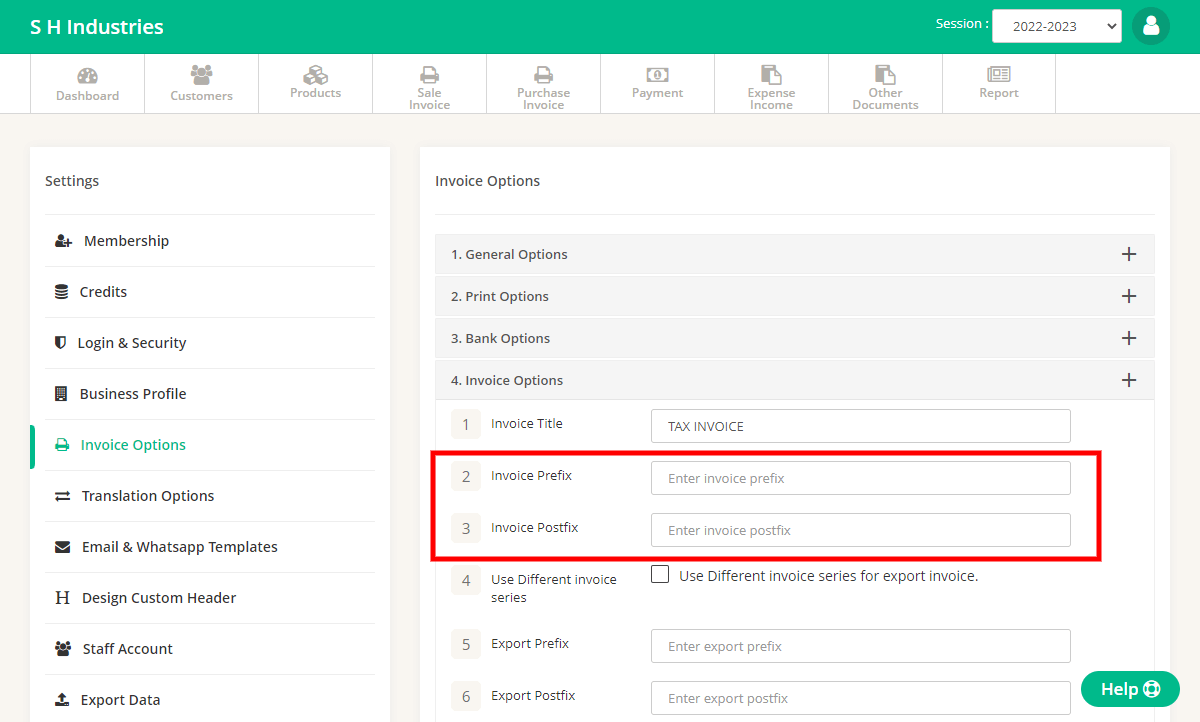 Invoice Prefix will show before your invoice Number ( Ex : GST/)
Invoice Postfix will show after your invoice Number ( Ex : /18-19)
Step 4 : After Editing Options Click On Save Button at end of page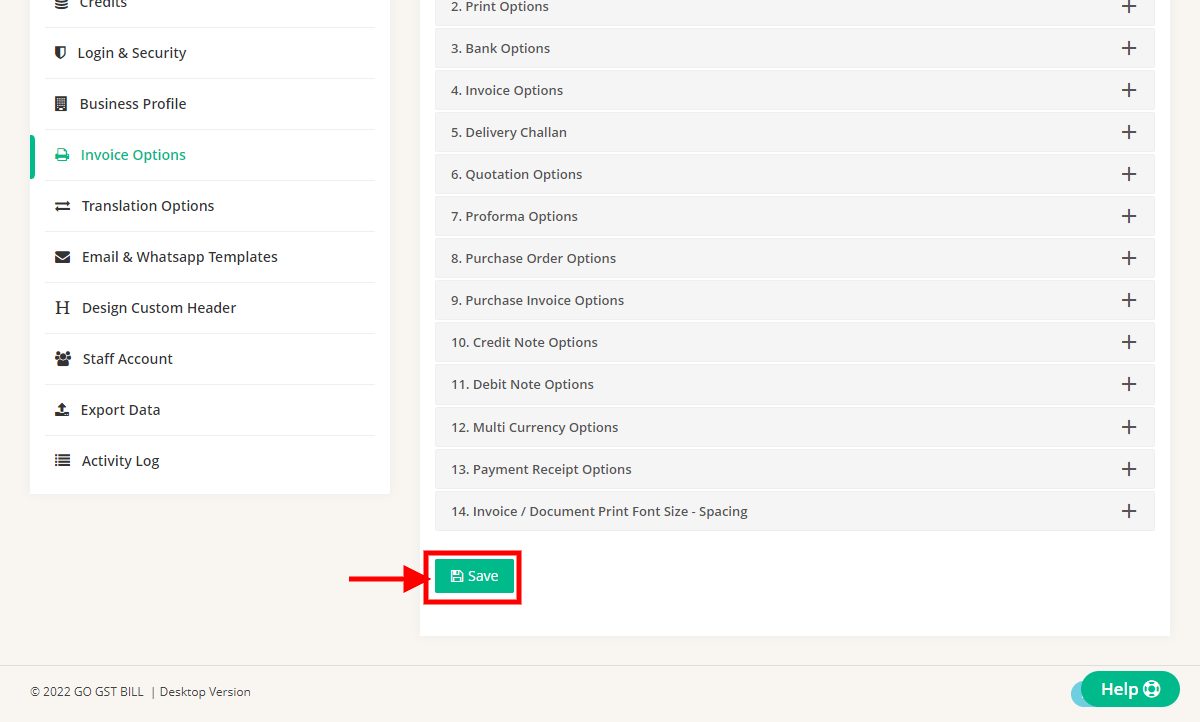 Step 5 : You can see Message on Next page For Details Updated.