Step 1 : Click on "Settings" menu.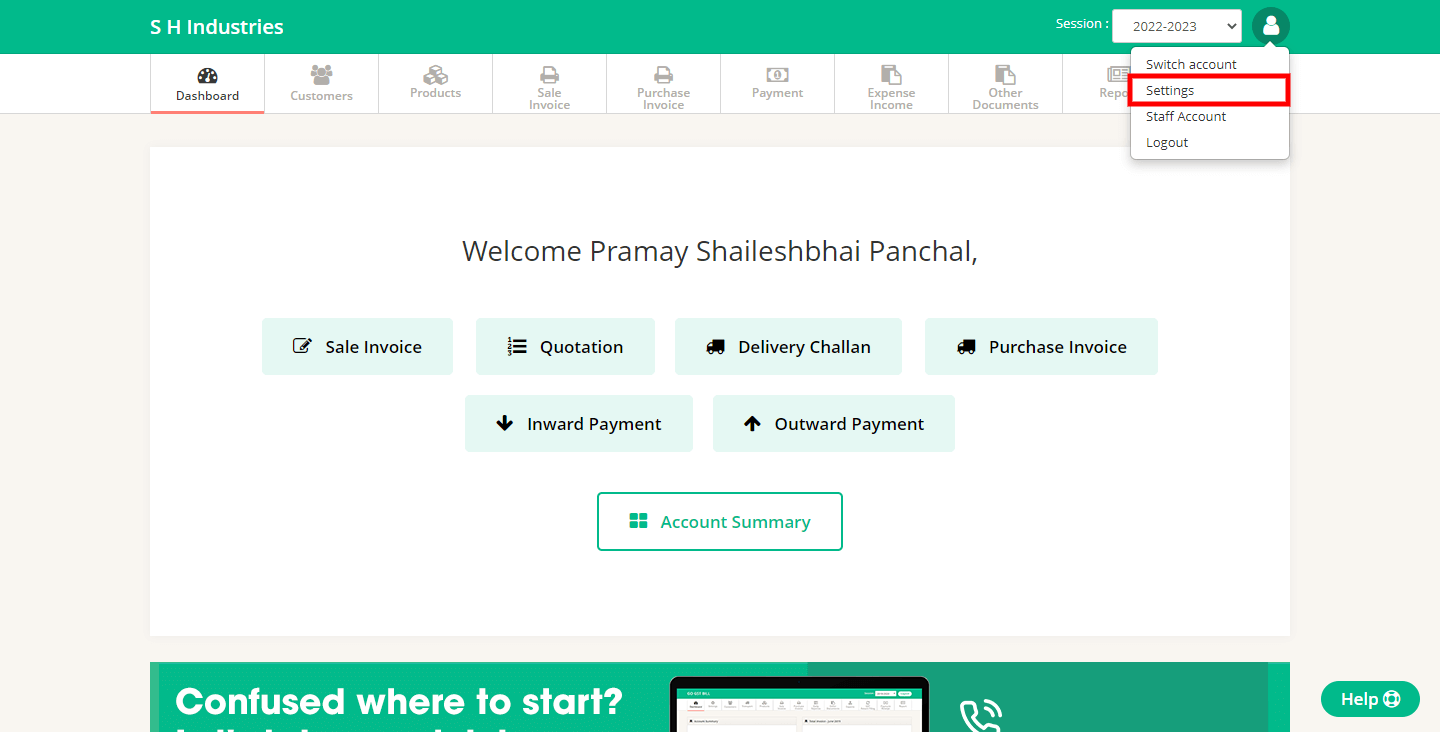 Step 2 : Click on "Invoice Options" menu then go to "General Options".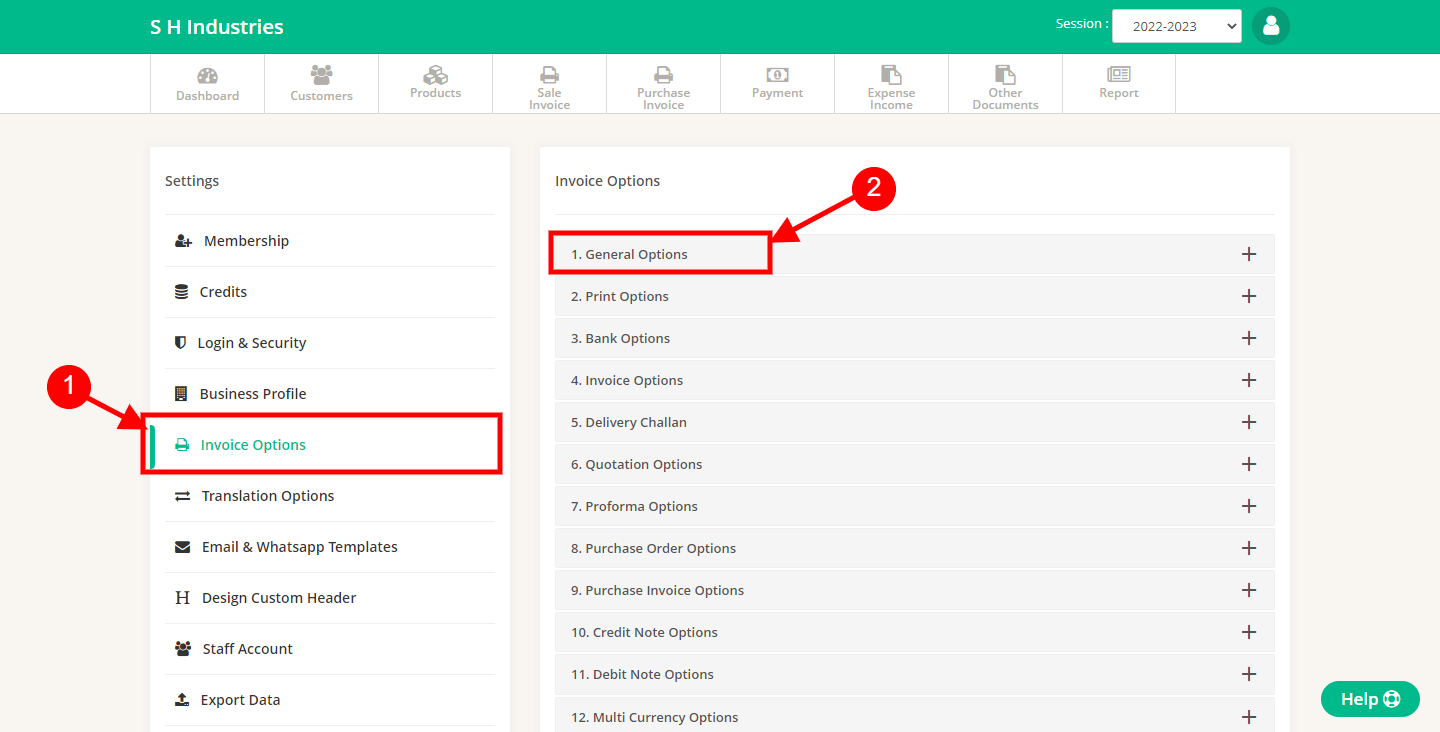 Step 3 : On general options page you will find Signature options".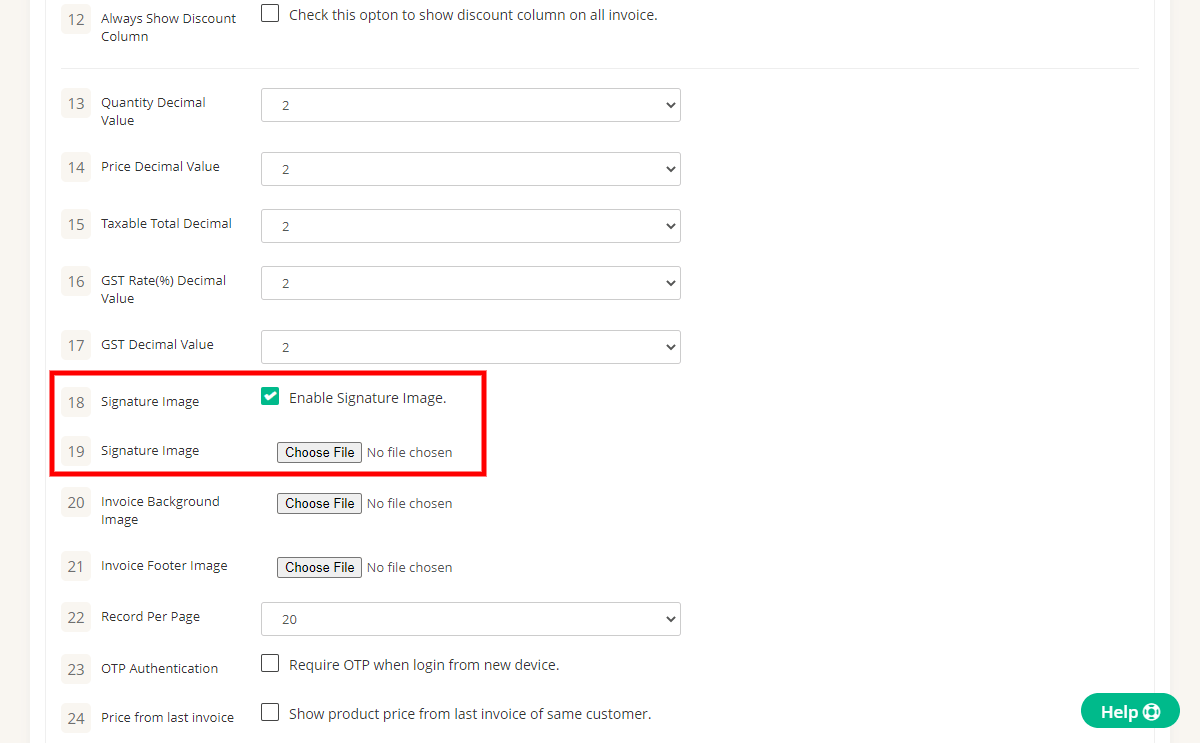 18 – To Enable Signature image on document prints you need to check Checkbox labeled with Signature image.
19 – In Signature image option with File upload box you can upload you Signature image in .jpg Format
Step 4 : After adding all the required details click On Save button at end of page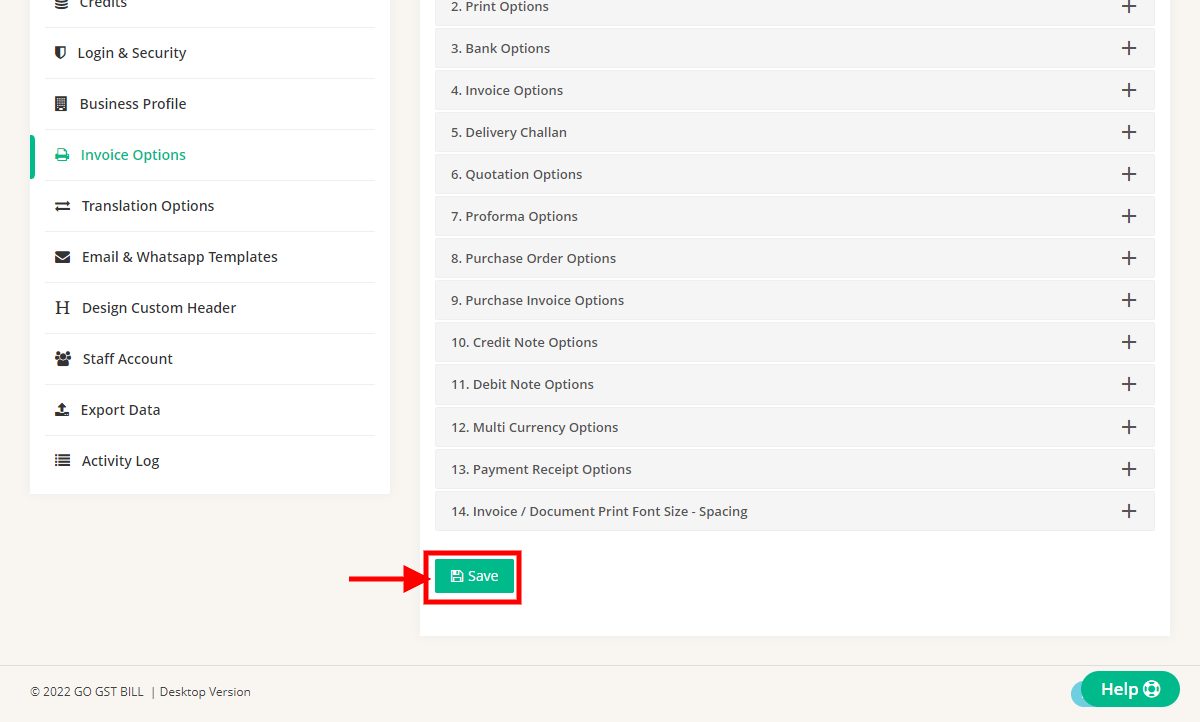 Step 5 : You can see Message on Next page For Updated details.