Please follow the steps below to add different currency invoice.
Step 1 : Click on Sales Invoice & Click on Add new"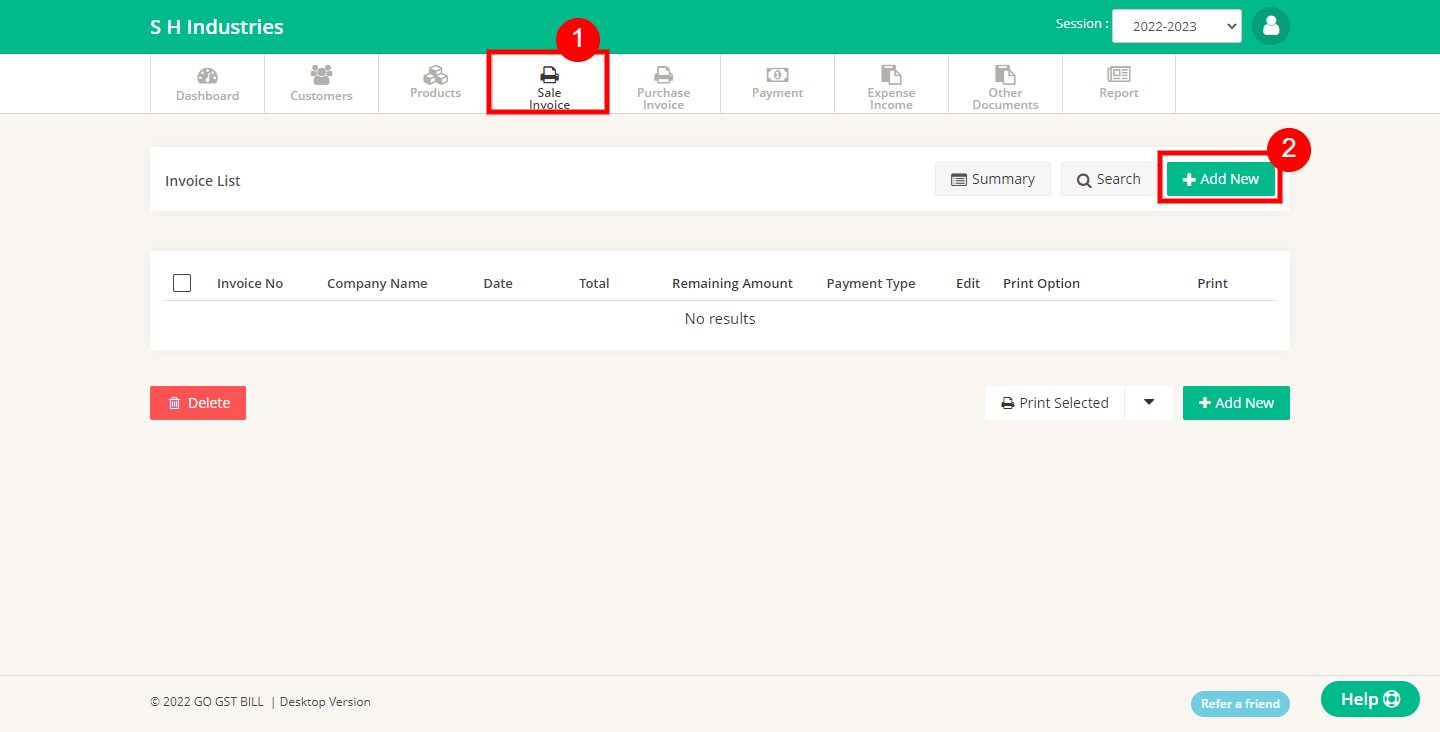 Step 2 : Select Customer in Customer Information Section & Select Currency in Invoice Detail section. Other Detail need to fill like Normal "Sale Invoice"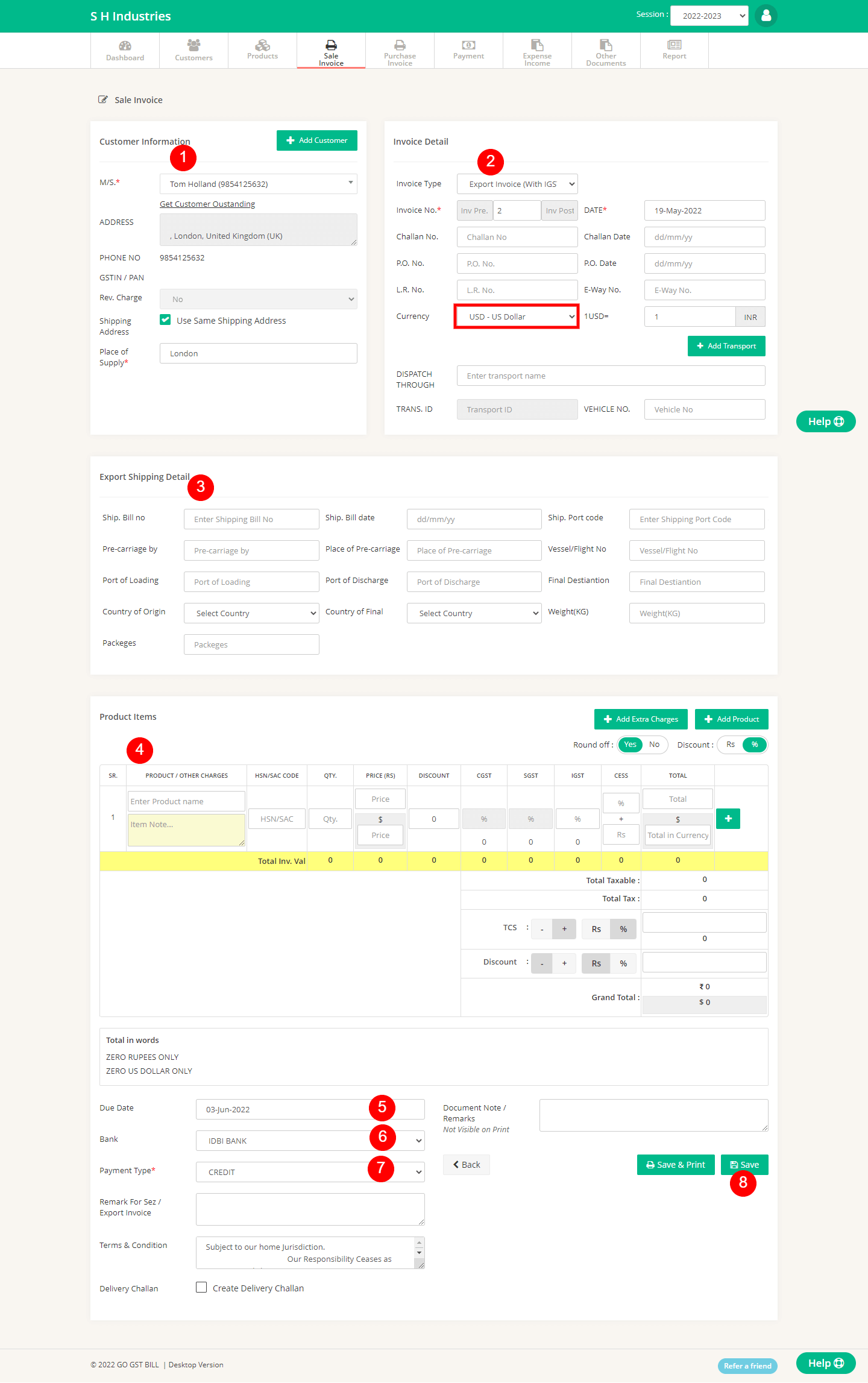 1 – Select Customer from List OR Add new Customer by Clicking on Add New Customer Button.
2 – Enter Invoice Details Like Invoice No, Date, Challan No & Date.
3 – Enter Shipping details for the customer.
4 – Enter Items to Invoice by typing directly in Fields OR Click on Add New Product to Add new Product, You can use the "Add
Transport/Packaging charges" Button to add Items that you don't want to count in Quantity. User "[+]" Button at row-end
to add Multiple Items in the invoice.
5 – Select the Due date that you want to show on the Invoice.
6 – Select Bank Details that you want to Show on the Invoice.
7 – Select Invoice Payment Type.
8 – Click on Save Button.
Step 3 : Different currency invoice is saved.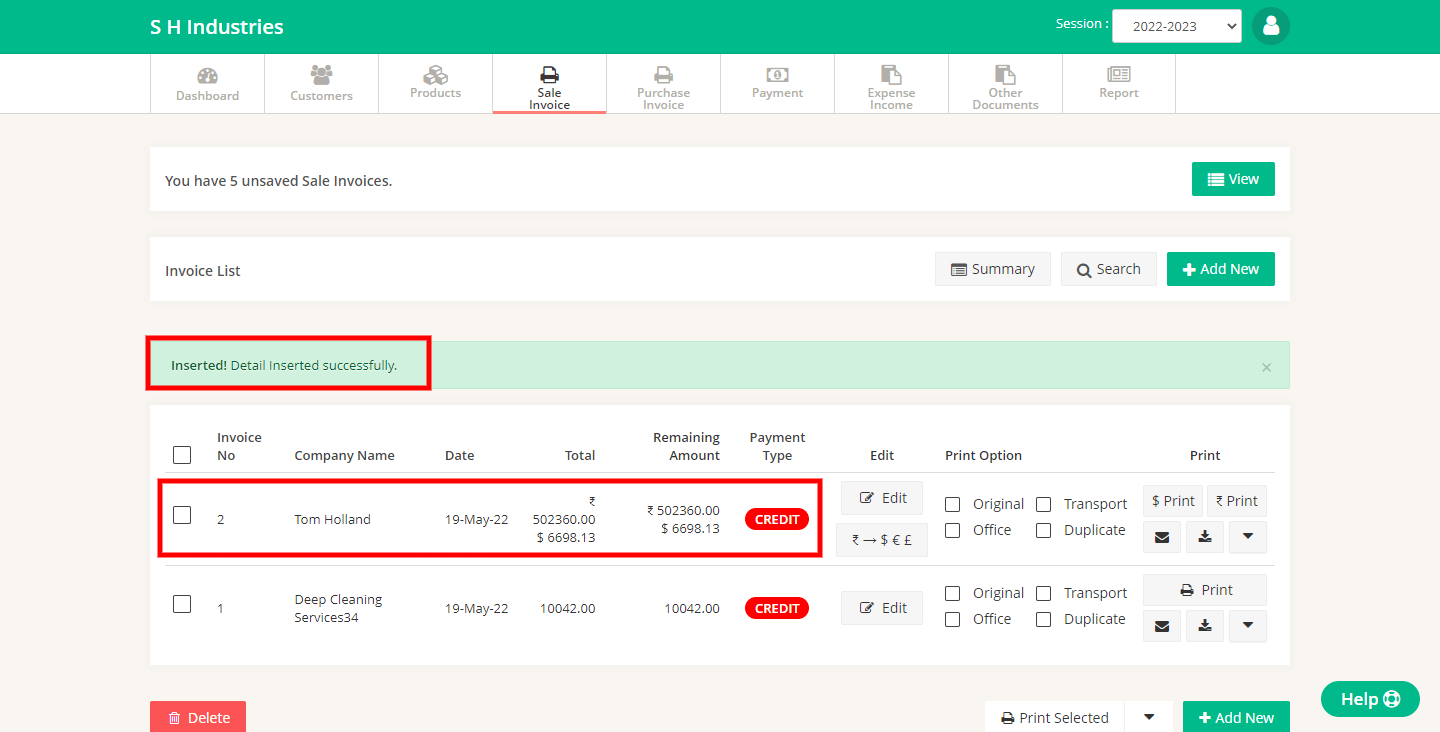 Step 4 : To print the invoice in either of the currency click on Print Button accordingly.