Step 1 : Go to Setting Page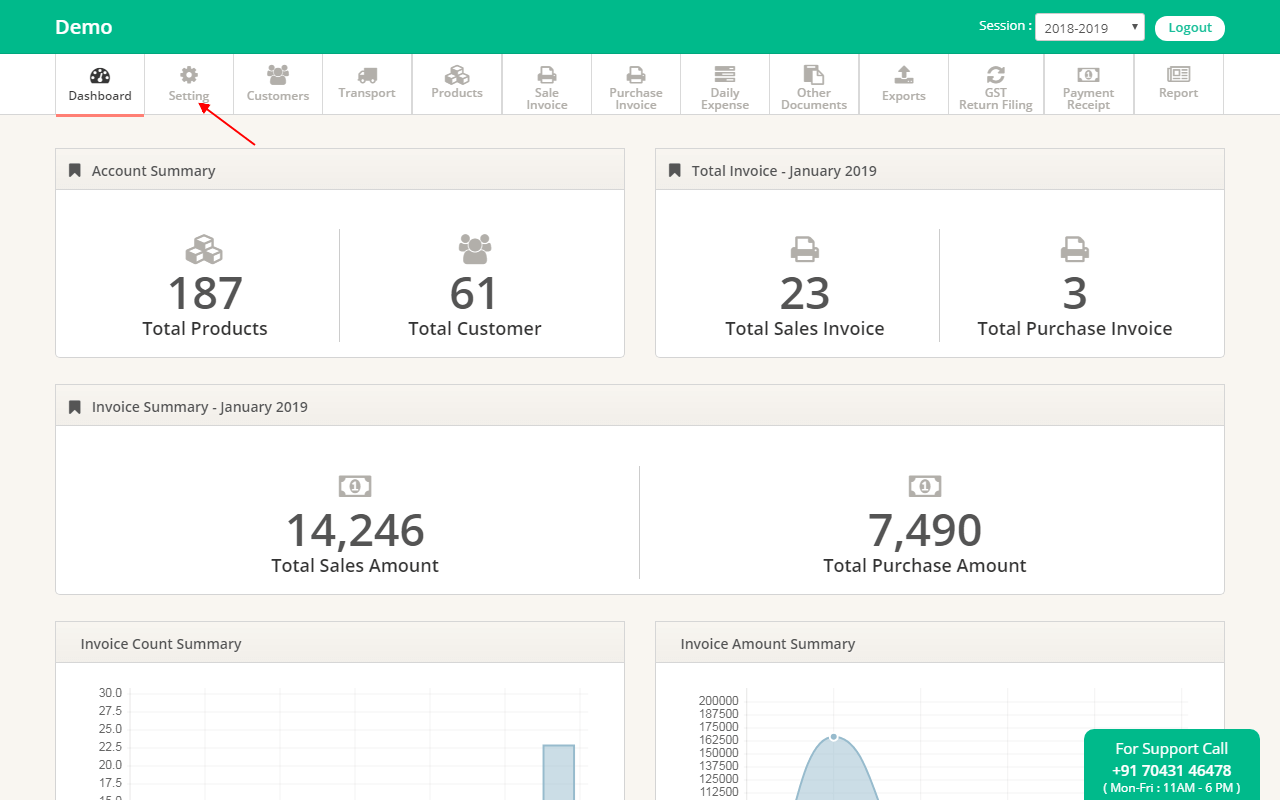 Step 2 : Find a Table section with Title "Invoice Option" & Click on "Edit" button on it.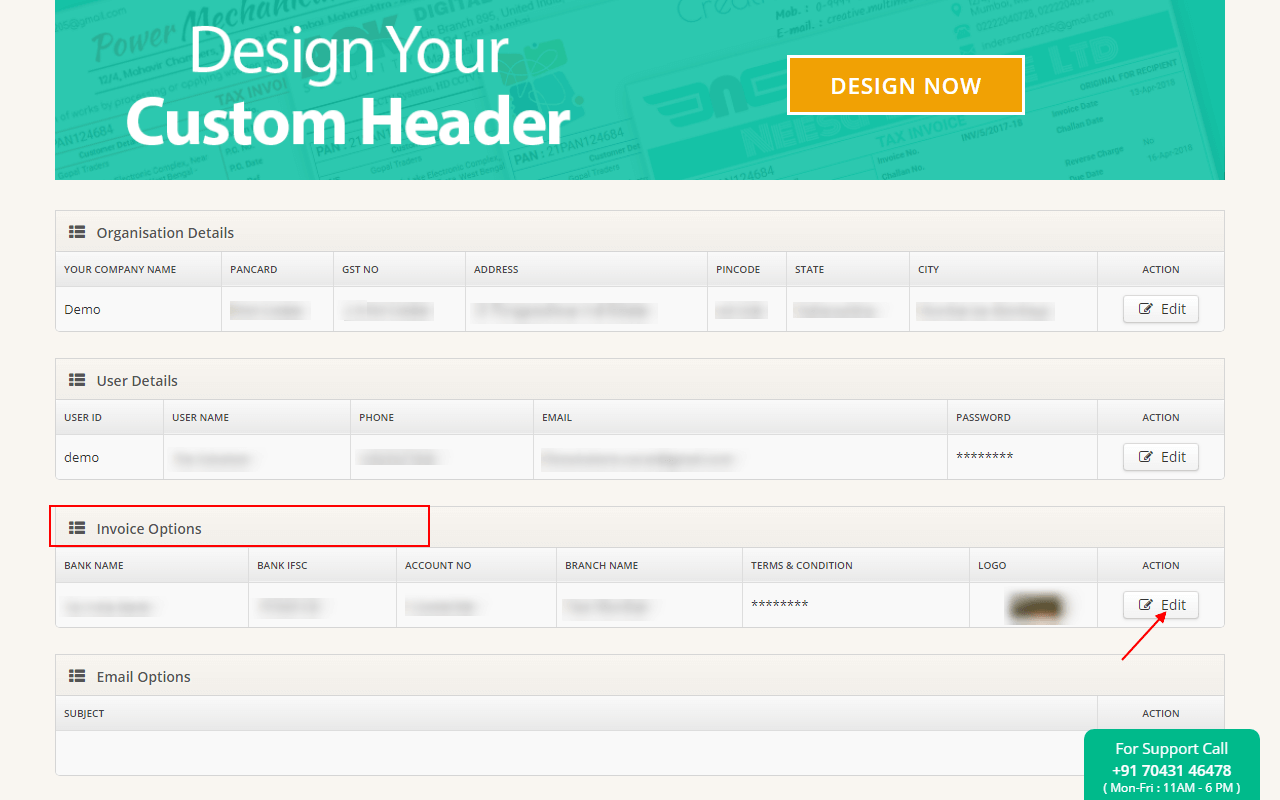 Step 3 : On Inovice Option page you will find a section with "Bank Detail 1" and "Bank Detail 2" so you can Add Up to Diffrent Bank Account Details & Select Any one to Print on invoice while Creating Invoice.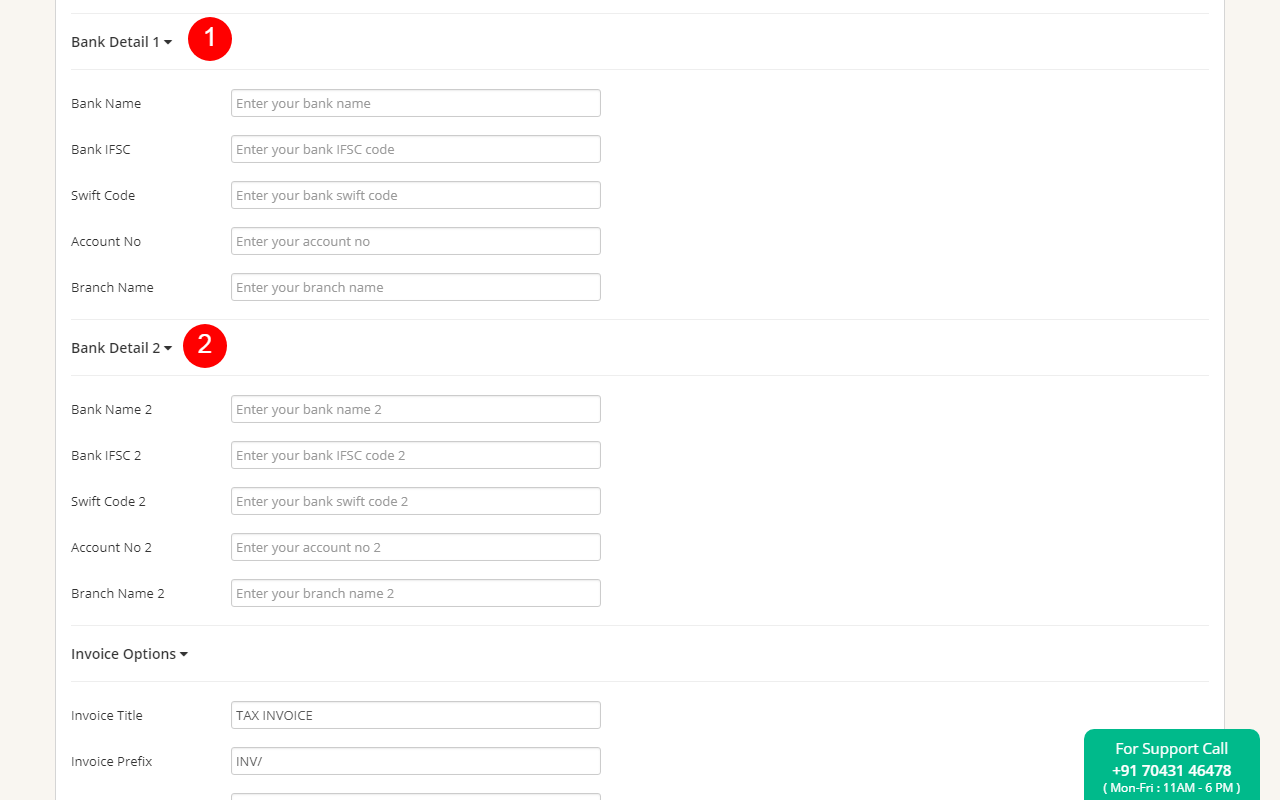 Step 4 : After Editing Account Details Click On Save Button at end of page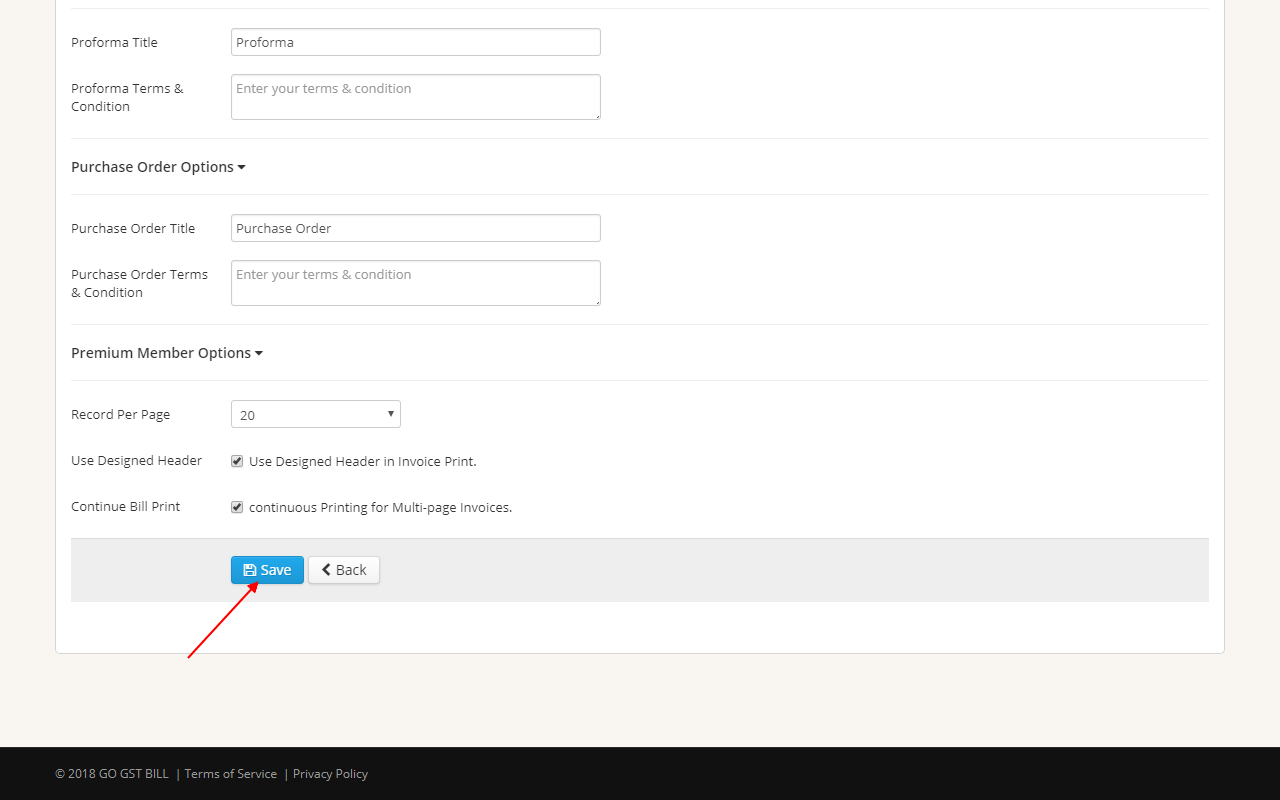 Step 5 : You can see Message on Next page For Details Updated.